what do you guys think of it?
Nice robot; the cube lock to hold cubes in the tray is quite impressive.
Awesome! Looks and preforms amazing!
Wow that's a pretty awesome bot. I love how you used standoffs for the sliding mechanism.
Mecanum gang.
Very nice. "nothing to see here" Quite generous with the slow close shots, well played!
Nice Bot The only problem I see is that its already 2020 here and it has been for over 17 hours
Nice! Would be cool to see your cube stop though, as its basically the only thing remotely new on that design.
Looks very competitive. How are mecanums treating you?
Imagine making a reveal only to not reveal the most important part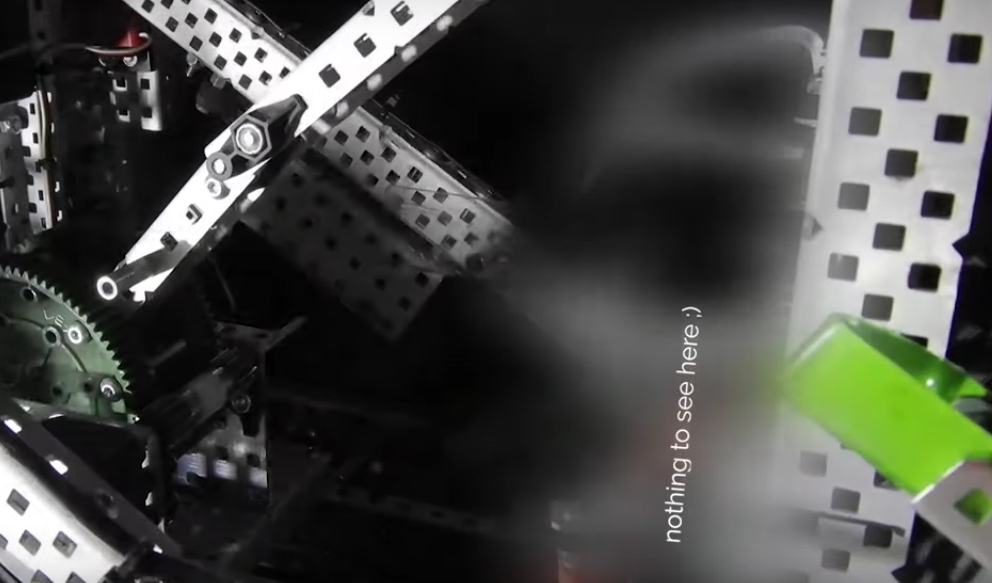 EDIT:



I'll let y'all figure it out

Legit the only reason I was looking forward to the reveal smh
Still a nice robot tho
That tray cutout for the lever looks amazing! Great reveal guys!
this is a cool robot! I was wondering how your cube lock works, though if you don't mind me asking? I've seen some teams trying to do it. My team doesn't really need it because a lock of that sorts is not really compatible with our current design, but I was just interested of the way it worked.
Mecanum gang be lit.
20 char
Nooo, we cant hole count the cube lock. Almost done with my own though.
Great job guys! How did you cut the hole in the plastic?
Where do you get those tiny flaps? Do you just take the regular ones and cut them?
Thank you very much

Mecan gang op, and thanks