With VEX Robotics allowing lexan, it allows teams the capability to cut the lexan sheets and create something that is unique to their robot. But the issue about lexan is that it is almost impossible to cut lexan like a CNC would. CNC's give teams extreme advantages, one being the capability to do extreme measurements and cutting to be able to have efficiency so high that normal cutting is incapable of doing. Here is an example of a schematic @Chase1082b made for his CNC.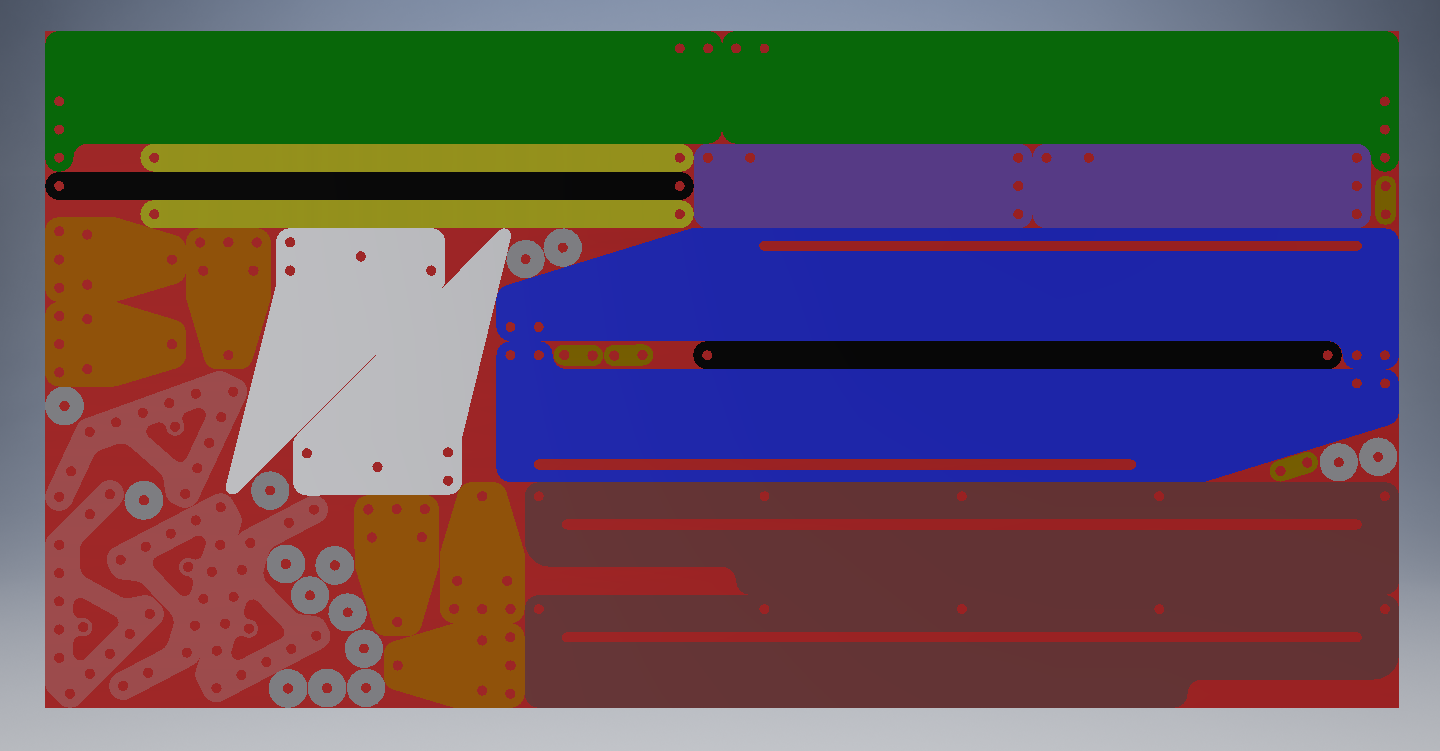 CNC's give so much of an advantage that it can seriously differentiate a team from being good to being one of the best in the world. And yet CNC's themselves can cost as little as $150:

As an addition, you can order CNC cutting for as litle as $1 per part!
Now here's another question… Considering all of this, isn't it obvious that 3D printing would be the same?
YES. When ordering a 3D print, you will be looking to pay $20 for every 2 Ibs you print (This varies on the material, but I'm talking about ABS)
Source: https://all3dp.com/2/how-much-do-3d-printer-materials-cost/
As an addition, the cost of a 3D printer is IDENTICAL to the cost of a low-cost CNC:

As an addition, who says that you can't build a 3D printer out of VEX parts utilizing a 3D pen for only $50?
https://goldstar247.com/products/2nd-generation-3d-printing-pen-with-3x-1-75mm-abs-filament-kit-for-beginners-kids?variant=34056694726789&utm_medium=cpc&utm_source=google&utm_campaign=Google%20Shopping&gclid=Cj0KCQjw2PP1BRCiARIsAEqv-pSP1H4vYT8JDdqSCOgKc-2vMCCoS8aekxM-eMi9iKSoXh6vCFKrP7kaAo4dEALw_wcB
Considering all of this, there is no reason why 3D printers shouldn't be legal, especially when you can buy a 3D printer for the cost of two VEX Vision sensors, or make your own for the cost of one vision sensor… Why are we fighting so much about making 3D printing legal? Because it helps teach students to learn to 3D print, as it is an extremely useful prototyping tool that Engineers use today:

So, VEX… Why are you fighting so much about making 3D printing be illegal, when 3D is already available for VEX Competitors for years?