Is it legal to put a VEX avatar on our competition robot (just for fun)
Next time read the game manual VIQC-Slapshot-GameManual-2.1.pdf (vexrobotics.com), but here is your answer: Yes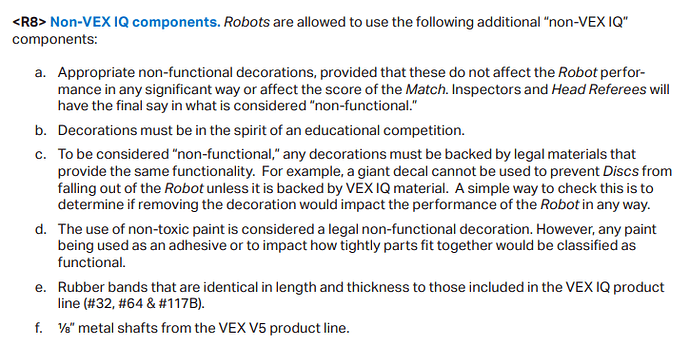 Thank you. I read this, but I wanted to double check that the avatars fit under this category.
Just make sure it is non-functional, and can be easily removed, if an inspector or ref asks
The Vex figures are very cool (and you can buy packs of them). But the mounting points are a little iffy, and your driver may fly off in a collision with the wall or your partner robot.
I've taken the 0x2 pins and super glue the flat side to the mini-driver. Then the pin goes into the robot and will be a secure mounting. It's a non-functional decoration, so the glue isn't an issue.