I have been using Robosource.net's Shoulder Screws for a while, and they are awesome.
However, one of my biggest problems with them is box bolting. I have been using a lot of box-bolts on my team's robot this year, and it's pretty sturdy. However, that is kind of hard to do with shoulder screws.
For one thing, the shoulders fit in the holes of 0.5" OD spacers, but not the 0.375 OD ones. The 0.5 ones fit fine, and this isn't a huge deal, but it does get a little annoying when I run into screwhead clearances and stuff like that.
Another problem when box bolting with shoulder screws is that when attaching 2 pieces of metal to another c-channel with a box bolt inbetween, is that only one piece of metal gets the shoulder. This isn't really a huge deal, as the slop is already reduced by at least half, but is a smaller problem.
The big problem for me is that the only shoulder screws that Robosource has that are good for box-bolts are the 1.5" ones. This means that I have to thread a nylock over more threads than I'd like for this, and it adds extra weight and means that the end sticks out more, which can mess up clearances.
However, I ended up revisiting this post not too long ago:
After re-reading @Xenon27's post, I realized that using 7/8 8/32 standoffs from McMaster Carr could potentially solve all of these problems. Instead of having to stack multiple spacers to do the job, like so: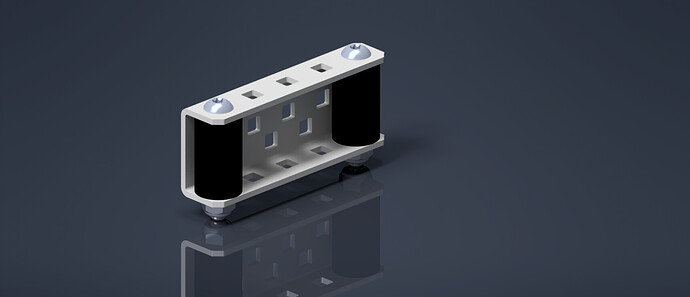 I could use one standoff in between, with a screw on either side, like this: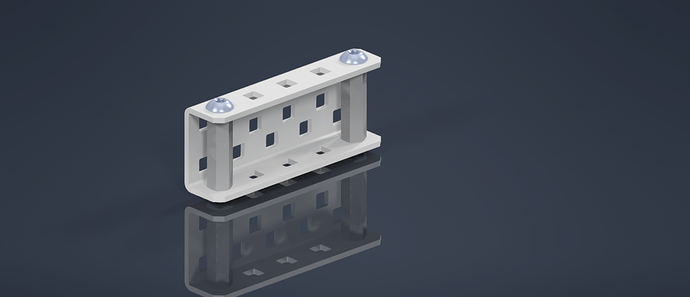 This would maybe be
slightly
heavier than the typical box-bolt, but probably not enough to make a huge difference. I would also probably put loctite in these standoffs, as these would make up a decent portion of my attachments and I don't want them coming loose.
Are there any downsides to these that I'm not thinking of, or does anyone have any alternatives?