Oh dear god. Turning Point was a nightmare for my 'team'. The flashbacks are intense.
Turning point was my first year of VEX. We did pretty ok considering we used a clawbot, nobody really liked us tho. Didn't know why until I joined the forum.
That's more epic than cursed, but
How you gonna pick that up???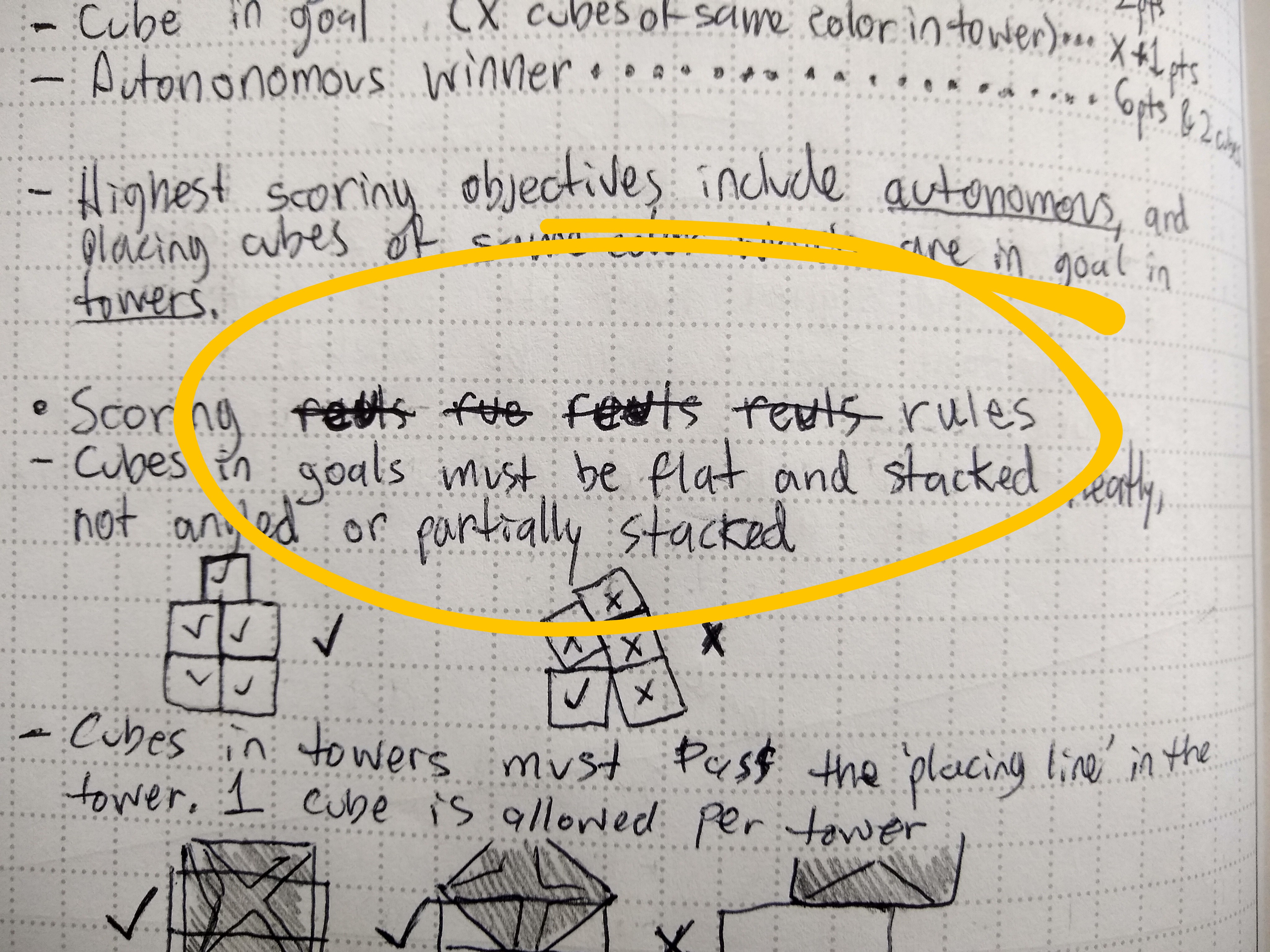 smh
Thats the biggest bruh moment I have seen so far.
I don't have pictures, but our notebook is way worse. Like, illegible pen writing, bad cursive and more spelling and more grammar and spelling mistakes than an english paper written an hour before the due date.
And here I am taking AP Lang next year.

Our team is so unorganized
Never mind the mess, but why are you building a turning point robot for change up?
That picture was from last season (We haven't been able to start building our bot for Change Up because of COVID-19). To answer your question, I'm not really sure. It was our first season of VRC and we didn't really know what we were doing or what type of bot we wanted to build. So we decided to build the TP bot and just modify it.
Hahahaha I thought it was an op cube flywheel lol.
Yah I thought they were making a flywheel for change up. And making it super low to the ground. I felt so bad until I saw the explanation.
All those misaligned cubes on the field though…
Yeah, there are a lot of cursed things in those pictures.
Like the mess…
And the TP bot…
And the misaligned cubes…
And the paper airplane that's sitting in the middle of the field…
I think that bot itself might be cursed…
Wait, paper airplanes aren't vex legal???
You just broke the system.