Oh no he didn't forget… he just doesn't want the flashbacks
Y'all can be remarkably unfunny at times.
Young ones: Not everyone can make memes like 9motorgang. It is good that you have found a passion for something (trying to pump out as many memes as possible) but this isn't a meme forum. So please stop. I hate to say this but this thread has really just become a spam. If you're only here for the memes, well, might want to rethink that. Interaction with the robotics community is great, but I don't this isn't the way to do it. Thanks : )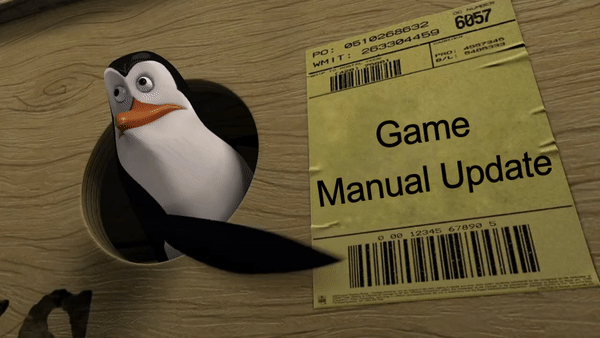 DRow: lets switch to pageless continuous flow forum software, enable likes and badges, and boost user morale and discipline by posting animated memes from the admin accounts …
What could possibly go wrong?

Lucas hasn't been here in 364 days.
So true
Twentey characters
It seems that quality detereorates with time.
I can't help but be reminded that
Cues remarkable unfunniness competition
the name of the thread is literally vex memes
My mentor used to tell me stories about the old days, a time of peace when the Dankest Vex Memes Channel kept balance between the Veterans, Memers, Chaotics, and DROW. But that all changed when @Kajunii42 attacked. Only the Mentor mastered all four elements. Only they could stop the ruthless chaotics, but when the channel needed them most, they vanished. A couple of weeks have passed and the chaotics are nearing victory in the War.
Two years ago, my father and the men of my tribe journeyed to the Veteran Kingdom to help fight against the Chaotics, leaving me and my brother to look after our alliance. Some people believe that the Mentor had moved on from robotics into the Veterans, and that the cycle is broken. But I haven't lost hope. I still believe that somehow, the Mentor will return to save the Dankest Vex Memes channel.
[Series Opening]
Veteran. Memers. Chaos. DROW.
Long ago, the four types lived together in harmony. Then, everything changed when @Kajunii42 attacked. Only the Mentor, master of EDR and IQ, could stop them, but when the world needed them most, they vanished. A hundred years passed and my brother and I discovered the new Mentor, an 8th grader named Milo, and although his robotics and meme skills are decent, he has a lot to learn before he's ready to save this channel. But I believe Milo can save the war!
Hey that's not what literally means