I am very offended by this, I make usually helpful topics AND posts.
Guyishere however.
cough cough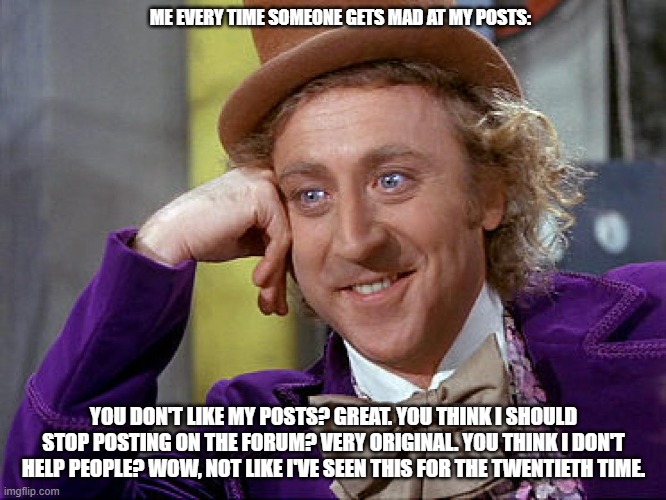 Me : Hey lets check Dankest Vex Memes, since I'm bored. I have like a million late assignments to do but I don't care
opens vex forums and sees "1,000,000 replies since you've been gone"
Me : Eh, probably another war. This place is literally warfare almost daily
what are any of us, really, if not of some topic or another.
Guys this is not funny
please could we move on and stop being passive aggressive to/making memes about guyshire1
Hey guys, did you see the new game that vex reveled?
its not even a civil war, its literally just two middle school kids.
It's not just spacers, it's everything. I don't know if anyone else does this but I drop things on purpose to see how far it goes but it only goes like 2 feet but when I accidentally drop things it flys across the room.
To avoid being off topic I will explain this in meme

And that will result in bans silences and eventually a nationwide ban on chit-chat/rumor Mill.
When you try to claim the drivers position:

Me and the other driver at the comp. after driving for 25 hours straight on our practice field:
couldn't be me

nah it's probably BFJ