me after the autonomous works after 50 different attempts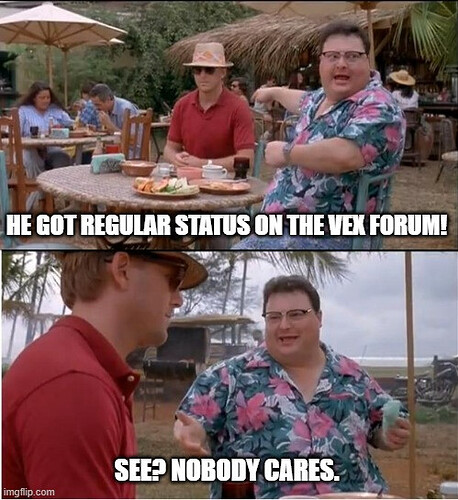 when your post is 20 chars

the team captain when his teammate touches the robot:

and I thought the dark ages of guyishere1 memes were behind us, like I haven't seen him for awhile, so why try to instigate it again?
sorry man, that template is too perfect to pass up on
what do you mean by muted
put on hold
unable to post or reply
for how long, and also why?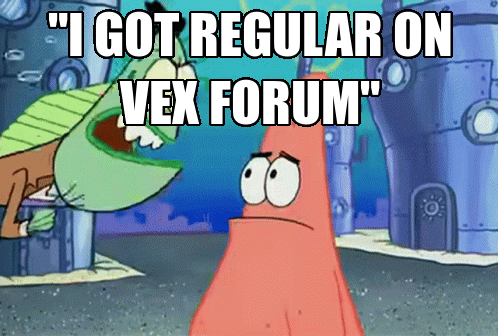 In all seriousness we should post Vex memes instead of memes about berating him considering this is a vex memes thread.
FLEX WHEELS AND BROKEN BRAINS HERE WE COME
when 2 ben lipper bots meet each other

(this might be a repost idrk)
I think guyishere gets the point my dudes…let's make some dank memes
amen, brother
(20charsislame)

i would never