Well they keep denying us of watergames, so from a certain point of view watergate has already happened.
Yes! We need this so we can blast it at worlds!
1972
(edit: for those of you who don't know, this is actually where the "-gate" naming sequence for scandals comes from.)
And what happened with guyishere1? I cant even view his account, did it get deleted lol
Vex forum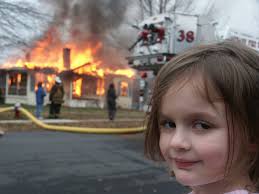 The community
Most likely because of this

(I know it is not a normal meme maker but it is unblocked on school wifi)
Maybe i should add use a PFP
When 515R and 4082B alliance at a sig event:
@Benn has a fan club:
Also that if the teams ranked above them could have broken it up both times lol.
Me When Drivetrain No Work: