Hi! I'm a new programmer (who will have to teach programming to teenagers) and I'm still trying to understand some basics so I need your help!
I make my robot follow a black line with the optic sensor. It works just fine but I'm always trying to find many ways to solve the same challenge. I put you a picture of two programs that, in my mind, should do the exact same thing but in fact doesn't. The left one works and the right one just makes the robot make circles… I tried to change the sign, the value, etc… but only the first option seems to work (I find it weird that there is only one answer).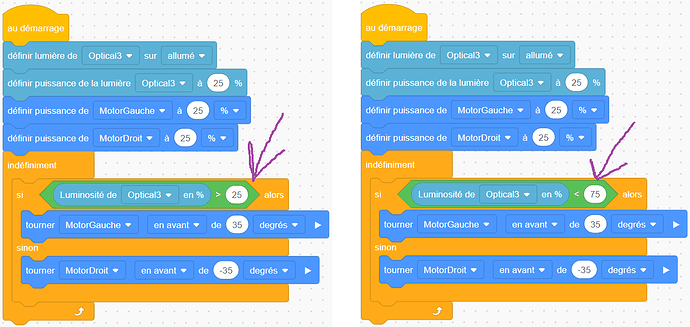 If one of you could explain to me why the first one works and not the other (and tell me how to make the second work) I would be really greatful! Thank you in advance!