Introducing gif-pros, a GIF decoder library for PROS!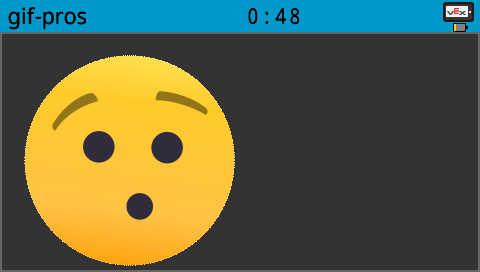 This library is loosely based on jpearman's VEXcode GIF demo, and was inspired by this VEXForum request.
gif-pros loads files from the SD card and implements proper memory management and cleanup, allowing users to create and delete many GIFs without filling the Brain's memory.
Most importantly, gif-pros supports transparency and implements the LVGL canvas, giving it all the abilities of LVGL objects such as inheritance and styles.
For more information and installation instructions, check out the repository!
Enjoy