My kids need help and i dont know how to do it. please help.
what program are you using? v5 text or blocks
regardless of program there should be a example program with arcade
Under VEXCode v5 Blocks, there are these examples: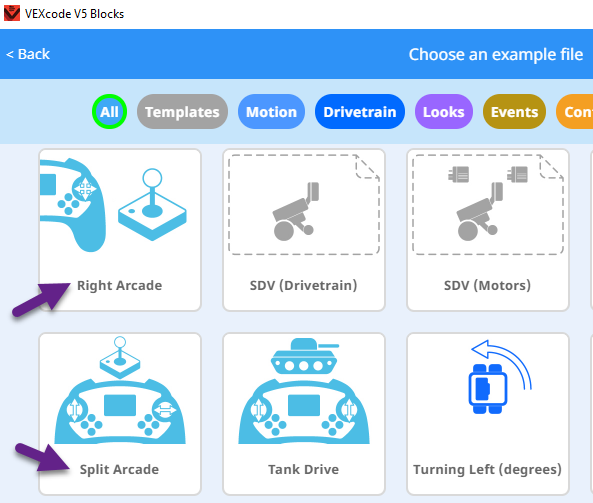 Under VEXCode v5 Text, there are these examples: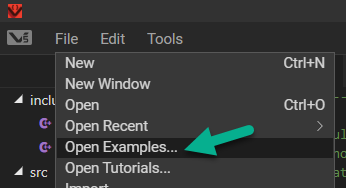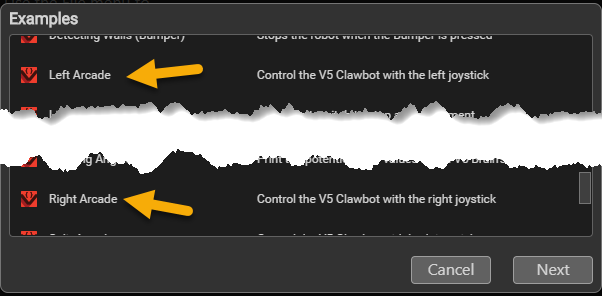 Hey, gbr they said that did not work on the v5 code. Any other ideas
if its an example program it should work
They'll probably need to share what they tried, so that others can give them advice.
Is it Blocks or Text? If it is 'Text', paste the code here. If it's 'Blocks' you can paste a screenshot of the code into this thread.
They said that when they open the example it won't show text… is that normal?
Can you get a photo of the application when they open it?
Umm probably tomorrow. Sorry I can't today. I'm emailing them.
Okay
20 characters
Needs more
Thanks for trying to help.
I'll put the code out tomorrow.