So, around October of 2020, these new 45 degree gussets came out: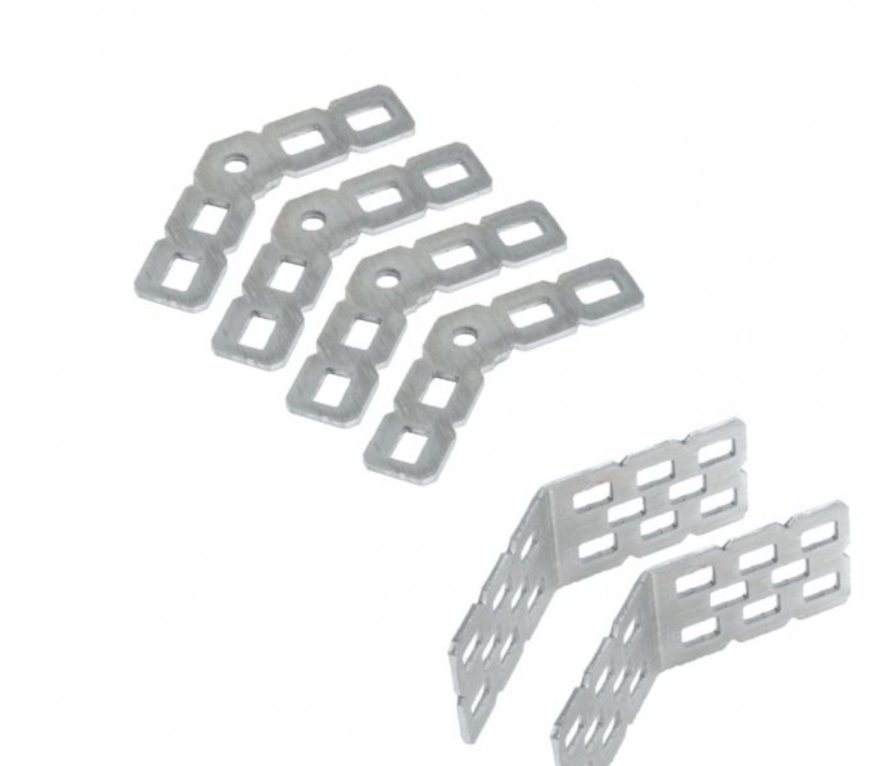 Now, a common complaint of trying to build an x-drive the "Traditional" way, with two rings with the wheels in between, shown here:


is that the angles don't line up, which means that you either have to drill holes for the gussets and some bracing if you connect the rings with standoffs, or just deal with it being off, which can increase friction in the wheels. More on that here. Now this can be solved by creating custom gussets out of polycarb (examples of which can be found here). However, this is a lot of work, and can be harder for teams who don't use CAD or don't have the experience or tools to do it.
However, it seems as though the larger holes with these gussets could help a lot with the holes lining up- especially if you use the older gussets that have less play in the holes for the inner section to make things lined up good there, and use standoffs to connect the inner rings to the outer ones to make sure things are lined up good. Then you could use the newer gussets on the outer rings.
So, I decided to download the CAD files for those gussets and try it out.
This is a x-drive I cadded a while back.


Now, this would probably not be great for a competition, as it uses the full rings all around the whole thing. But as you can see, the holes do not line up for both sections, especially around the supports: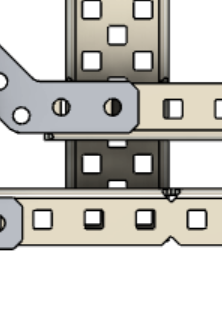 However, because I used standoffs to connect the pods around the wheels, they line up perfectly: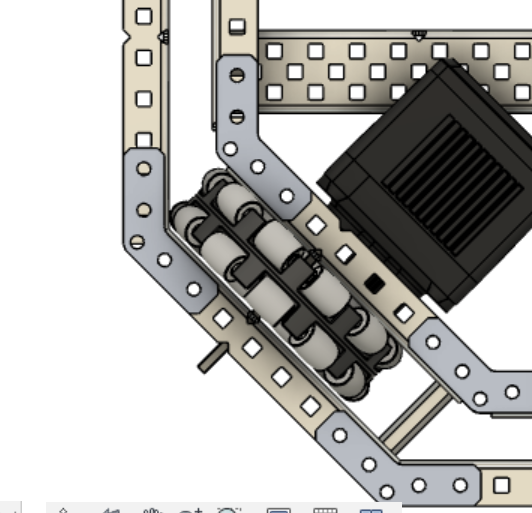 Now, it's time for the new gussets.
After taking some time in CAD, and making sure that I had everything lined up good, and looking at some references, I came up with this pod: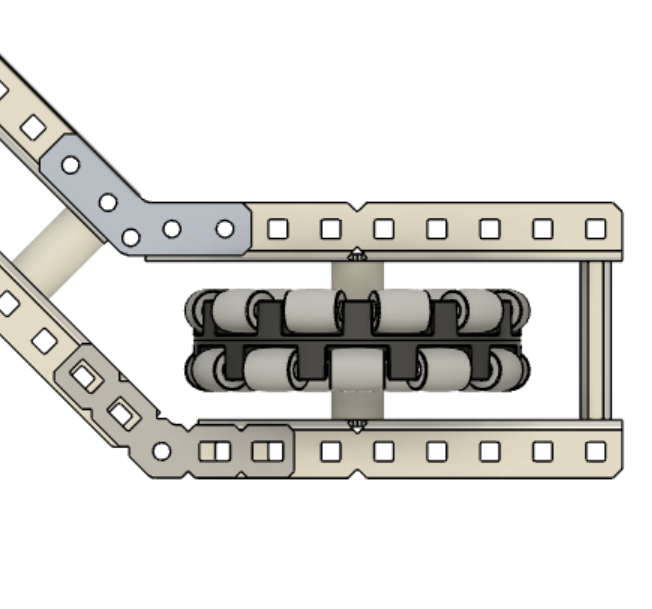 Things aren't lined up perfectly, but it's a lot better, and everything can be connected without drilling holes, and it all uses spacing that can easily be done with vex parts.
TL;DR
I think that the "newer" 45 degree gussets may make building x-drives easier