Ever wonder if you were being cheated out of a few rubber bands?
I found a place where you can buy 380 with exactly the same specs.
Even the same blazing orange color.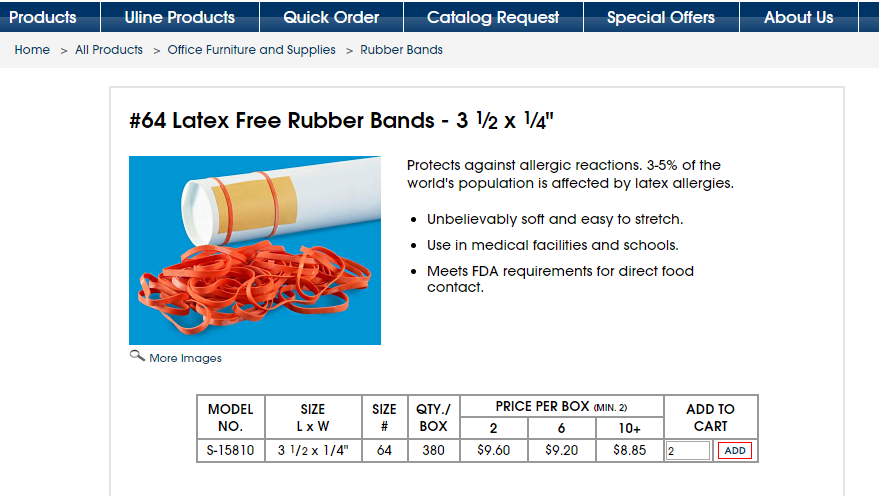 click here for the website.
this is enough to last a team for DECADES!
this is compared to the vex rubber band which are fairly expensive.



vex rubber bands