Are magnets able to be used in competition robots. I mean magnets that work for the robot, not decorations.
No, magnets are not legal vex parts. The game manual tells you what you have to build your robot from.
Wait a second…
The v5 brain screen protector has magnets in it… I'm really curious as to wether you can cut out and use these magnets…
They don't seem to be very powerful so it probably wouldn't be worth it.
What about the polycarb of the protector itself? Is the screen protector a legal construction part?
Looks like <r5> Would might you. The bit about only using parts indented for construction.
You could heat up vex legal metal c-channel(not melt because i think that would illegal) and bring it close to very strong magnet to magnetize it. Does this violate any rules?
Idk if you're allowed to heat c channel.
I'd guess no but since it goes with the brain which is a legal vex CONSTRUCTION part, I guess you could argue that you "dropped the screen cover onto your table saw", then you could put it wherever because on the scale of the universe, the difference between a few micrometers away from the brain and a few inches away is negligible, so like, I guess.
You can only heat/melt metal and plastic for the uses of aiding in the bending process.
This would be a fabulous question for the q&a
There is definetly an argument for it, but it definitely goes against the spirit of the rule. By this logic, you could harvest the magnets from the screen cover, but then also use a commercially available magnet of similar size because of The functionally Identical rule.
Why would you even need a magnet? Aside from decoration, I had magnets on my license plates and magnets inside of a license plate holder to hold the plates in (which I hope is legal) but I was not flagged on it during multiple competitions. Technically it was non functional since all it did was hold a team number plate in.
Extreme low-friction Mag-lev linear slides
I was thinking of having an arm that little angle pieces would flip out and connect using the magnets. These angled pieces would help corral cubes
That was before V5 and the brain cover.
I would need more of a visual to understand what you're saying but that can be done without magnets if it's what I'm thinking.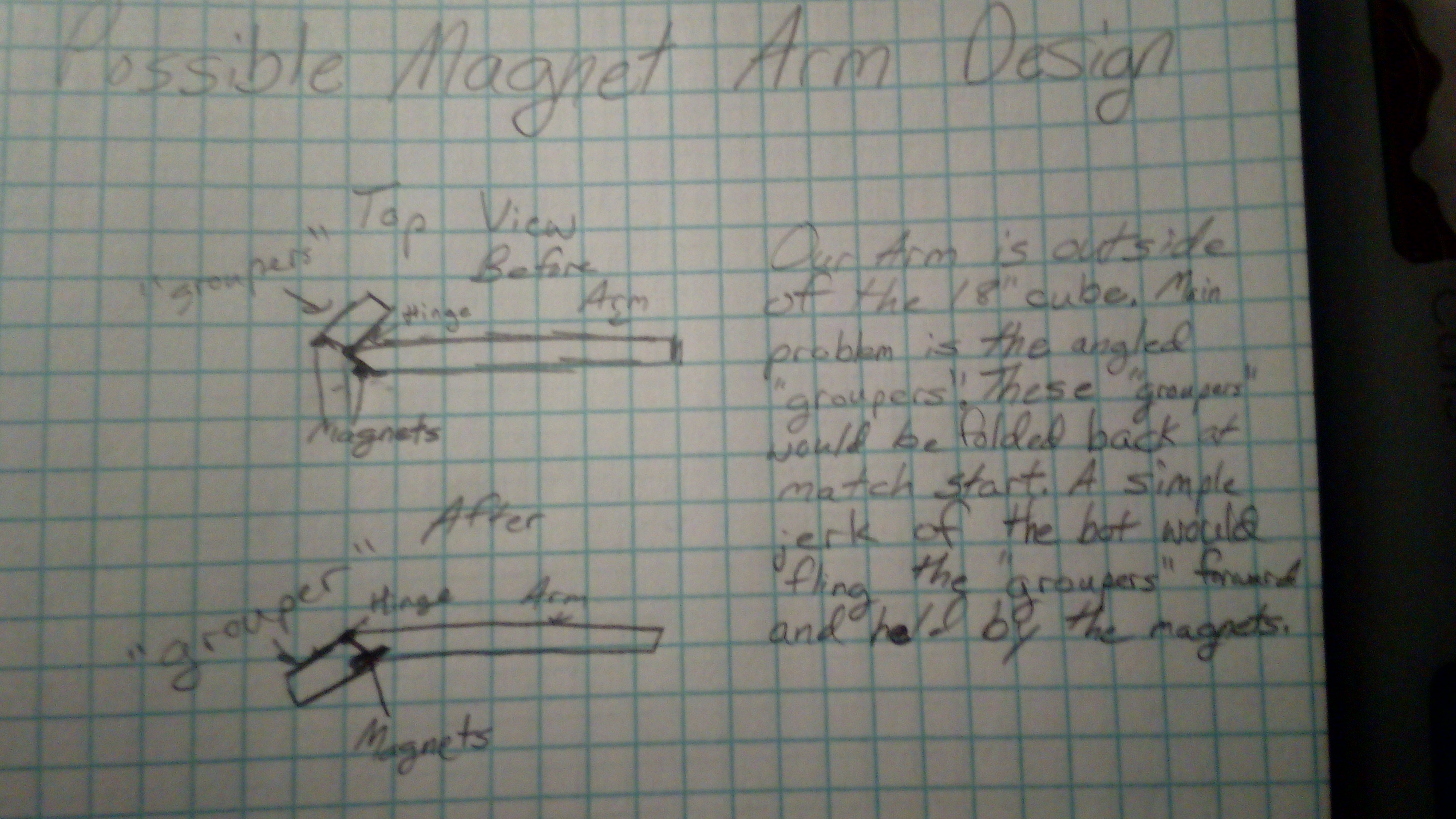 interesting idea… i have not considered using maglev before

let's see… steel is a ferromagnetic material… and we have wires… hint