I have been considering the viability of a plow robot and before i get to invested i wanted to hear yalls opinions on posseson.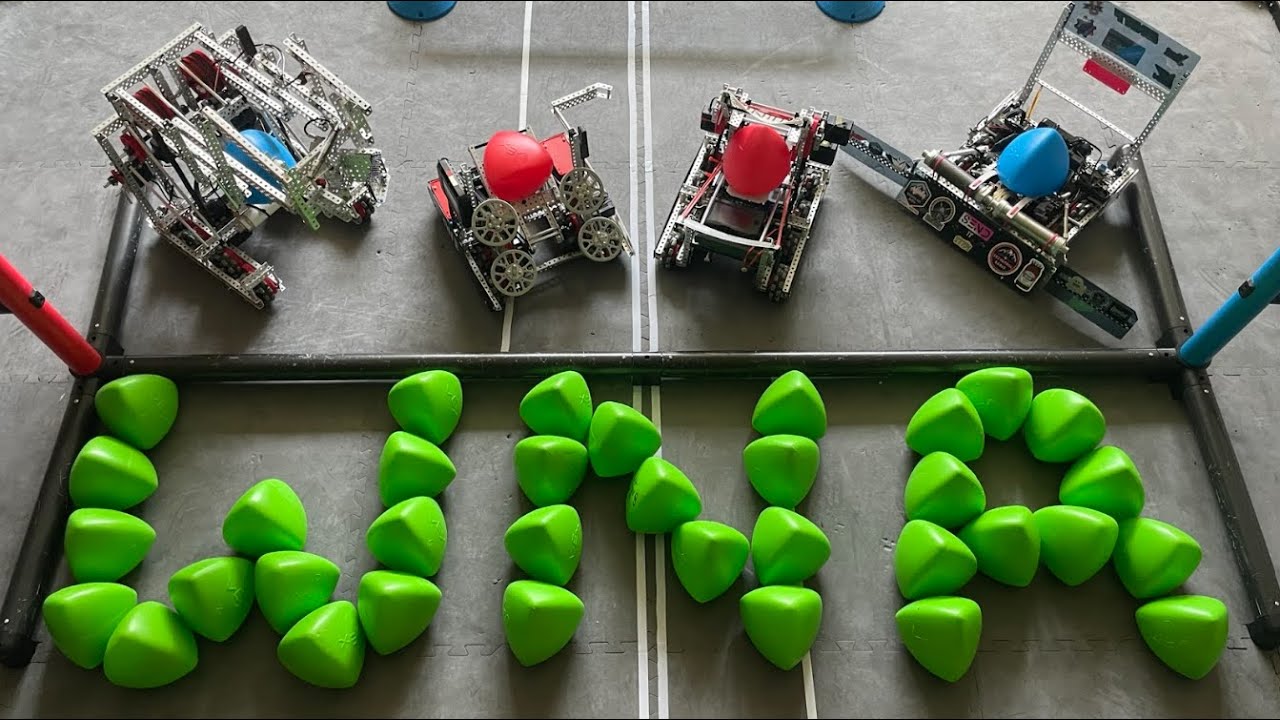 The flapjack robot in this video is the perfect example of what im thinking.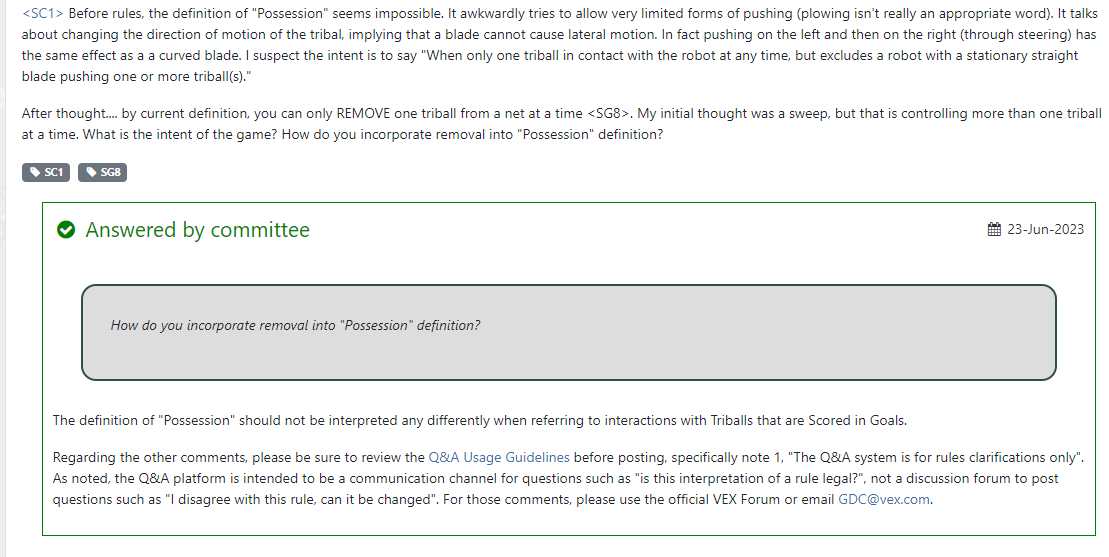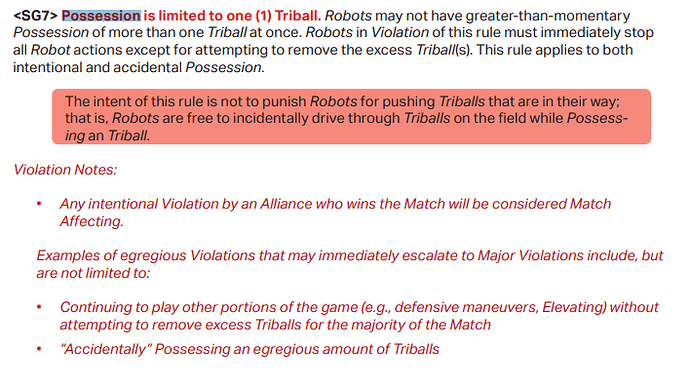 From my peresonal interpertation it appears that this system of plowing and pushing triballs is perfeclt legal so long as the plow i not a concave surface. But i was just curiouse if anyone else had some insight on this.