Hello!
Protobot Beta 1.2 is now available for public beta testing!
Head on over to https://protobot.web.app to use it!
If you find any bugs don't forget to report them here so they can be fixed ASAP.
IMPORTANT: As of the date of this post, the release of the downloadable windows version has been delayed until a future date hopefully within the coming days. This is due to some issues with windows applications that should be resolved soon.
However, this means that the online demo version is FULLY available to use at the website above!
With this release, a feature showcase video has been made to show off the new features in Beta 1.2.
On top of that, a Protobot Fundamentals video has been made to show you how to use Protobot in its current state. You can watch it below: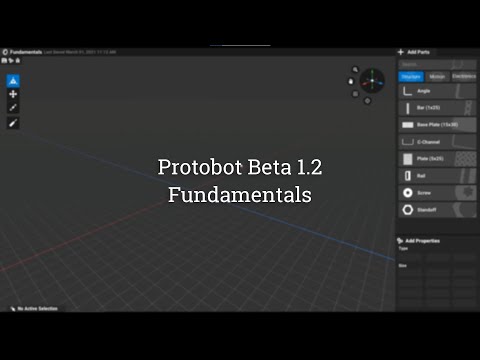 Don't forget to subscribe to the YouTube channel for more updates and videos about Protobot!
That's about it! More updates are coming soon but in the meantime, have fun testing out the current features of Beta 1.2! Also, keep an eye out for a second post when the Windows version becomes available.
Once again, thank you for all of the support thus far!
-Dave G.