Hope everyone will watch the launch today. The first attempt for SpaceX to send astronauts to the ISS.

The actual launch will be at 4:30ET, 1:30PT according to the stream for those hoping to watch.
T-42 minutes! Very excited for the launch!
Launch cancelled due to weather.
Better luck next time, Bob & Doug.
Yup. Unfortunate. See you in 3 days I guess.
Next launch attempt is on Saturday, 5/30 at 19:22 UTC (3:22 PM Eastern).
If that doesn't work, the next attempt after that is Sunday, 5/31 at 19:00 UTC (3:00 PM Eastern).
Had it up on the second monitor all day. Was probably a bad distraction but man were there some cool details. I need to go through it again later this week as there were some details of the crew capsule that I missed and want to look at in more detail. Really want to see Scott Manly pop up in the cast sometime.
Looks like it's about 90% glass screens/fly by wire. Wish there were better pictures around the inside of the capsule. But like @cody, didn't get much done from 3:45 until the scrubbed.

with C19, new job, WTH craziness, prepping to move and a SpaceX crew launch - productivity not so good ATM.
I've been to pad 39A.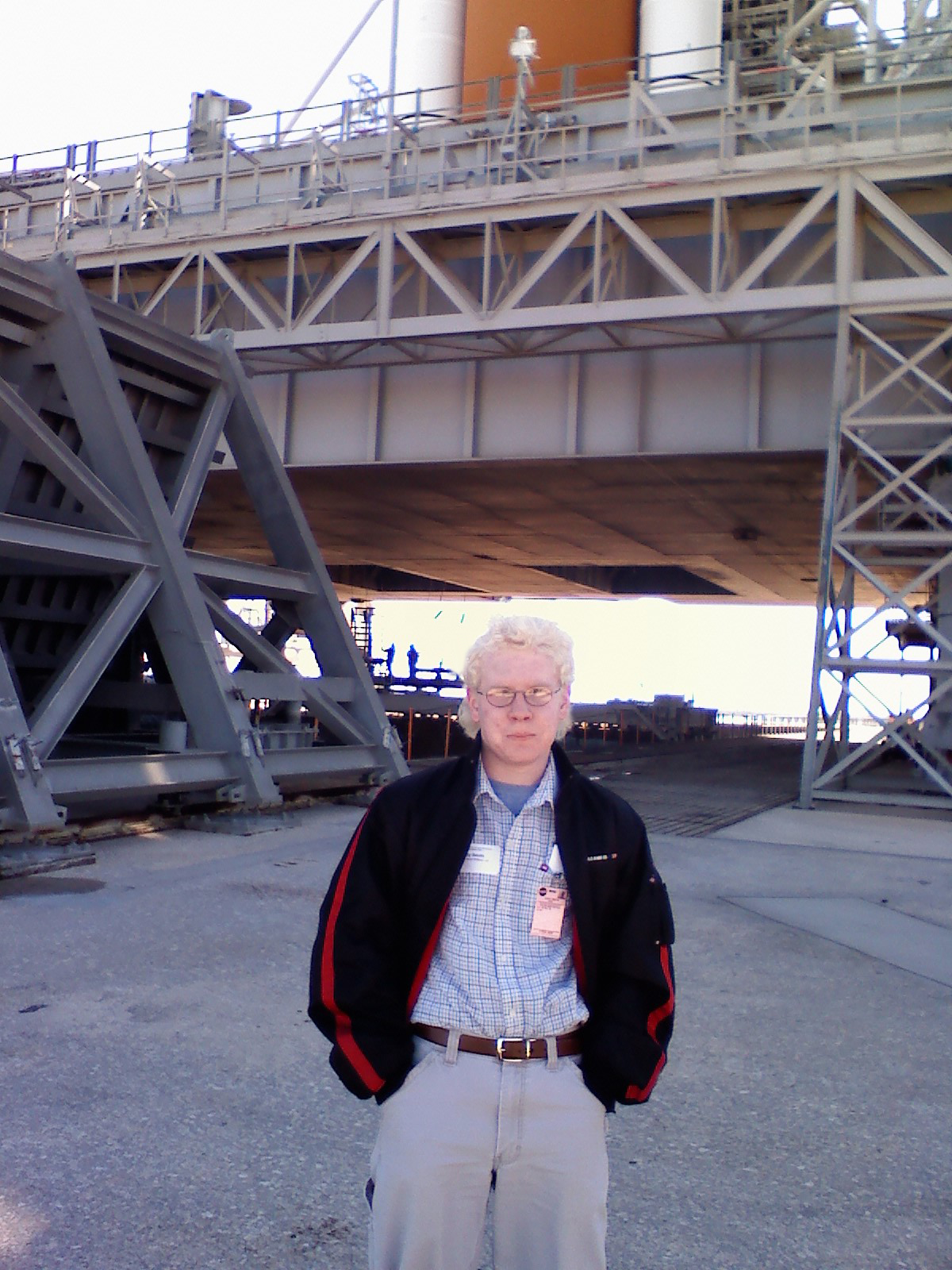 (I love and hate the picture, my hair was something else and it was cold AF on the pad so one of the NASA guys offered me his jacket. It's a nice jacket but the look didn't go well with my teenage "dress professional" attempt, that and I had those awful Harry Potter glasses back then)
It's amazing. I was actually in Palm Bay, FL last week and was mulling over whether or not to pay extra to move my flight a couple of days later in order to catch the launch. Decided not to, guess it was a good call.
Pretty sure that's Discovery in launch prep for it's 2nd to last flight…
Back in 2004, I was involved with some testing on the shuttle following the 2003 Columbia accident. We took a bunch of experimental camera equipment out to KSC expecting to be working at some distance from the shuttle, we ended up in the orbiter processing facility for Endeavour (with all the wrong lenses and gear). I don't have any really good photos, but we were very close to the hardware.

(and no, I'm not in that picture)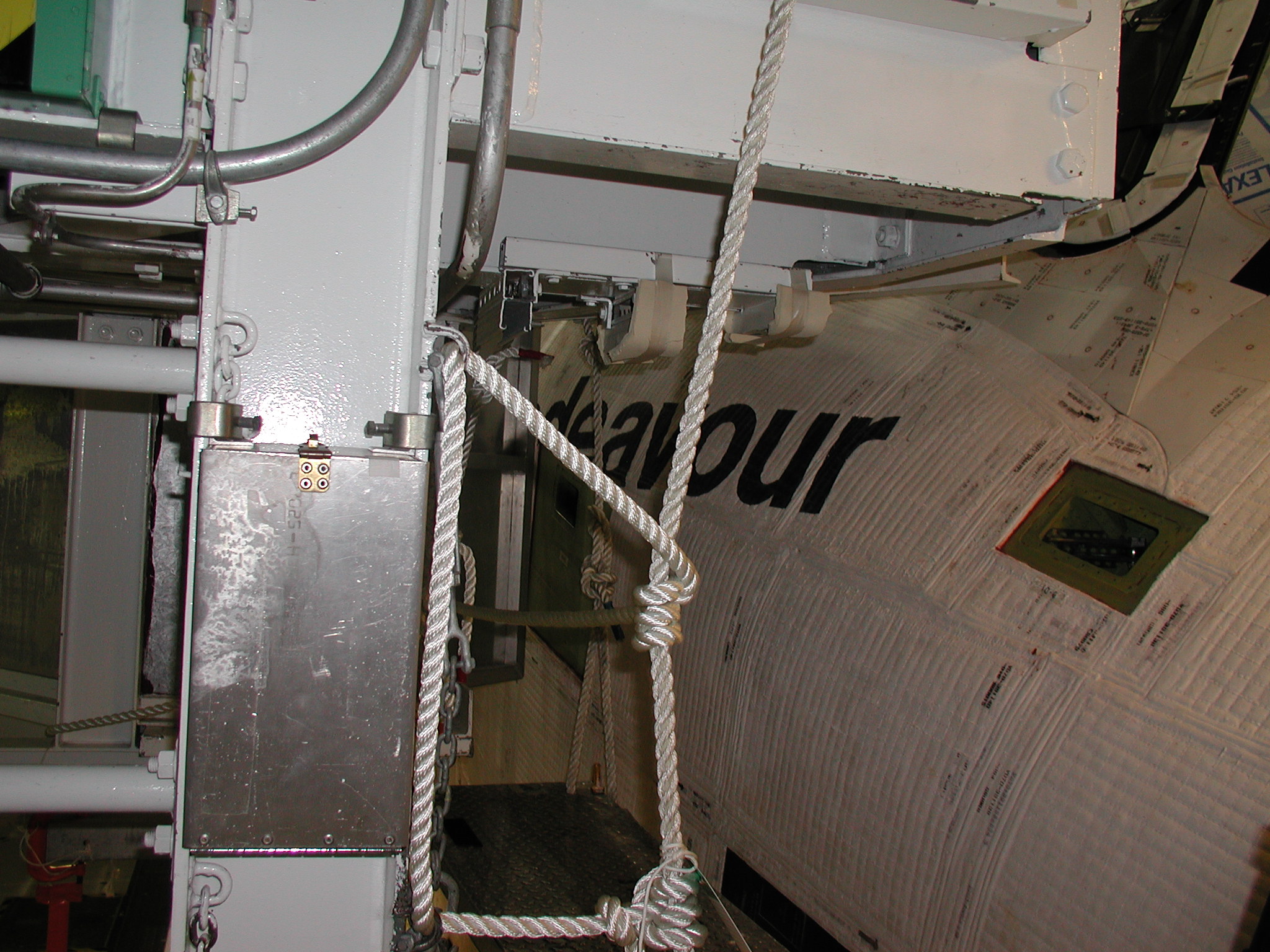 Took me a hot second to realize you weren't talking about the Kerbal Space Center.
That's amazing James!
"It's better to be on the ground wishing you were flying than to be flying wishing you were on the ground"
I have to admit, much of my childhood has been spoiled for me

. Ive been to the launchpads at the Kennedy Space Center out in Florida (and holy crap they are massive), I've been to the Smithsonian museum in Washington DC, National Air and Space Museum in Virginia (and competed of course), and even competed inside of the Johnson Space Center on a sleepless 3 days (no regrets). All-in-all, seeing all the advancements just astounds me at how far we have gone.
Liftoff!!!
Take that, clouds!
Yo holup