We had our summer camp this week with rising 3rd-5th graders.
Compliments to VEX, then again created a game that is exciting and appropriate for students that have never touched a robot before.
After reading about the hero bot, I decided to steer the kids to do the following…
Follow these steps for the clawbot:
1-31
36-38
Build this: (I taped it to the board)

58-63
The kids then went nuts with modifying the arm in a wide variety of ways. This worked really well.
I didn't have trouble with the purple dispensers, I did have trouble with the blue dispensers… Sometimes they would get knocked over, and that's on the kids.
But sometimes the ramp would break… These are the pins that would come out.
This is all brand new with minimal abuse, fields only used for 5 days with bots. Something to check every time as you reset the field.
Programming was pretty easy with the new kids as well…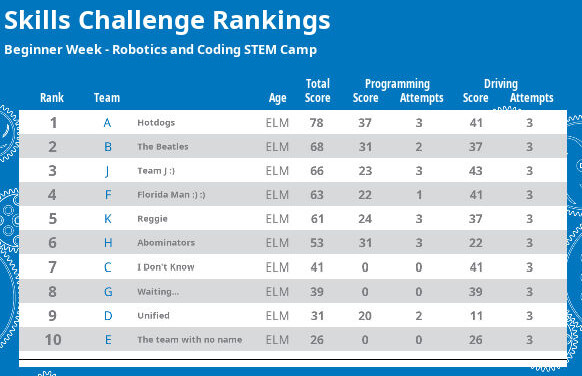 Here's the livestreams!
Part 1 STEM Camp Week 1 Tournament - YouTube