Hey, I was needing a little bit of help on a line of code. I am more of a beginner in VexVR coding but have had experience with Lua Roblox coding.
My error is…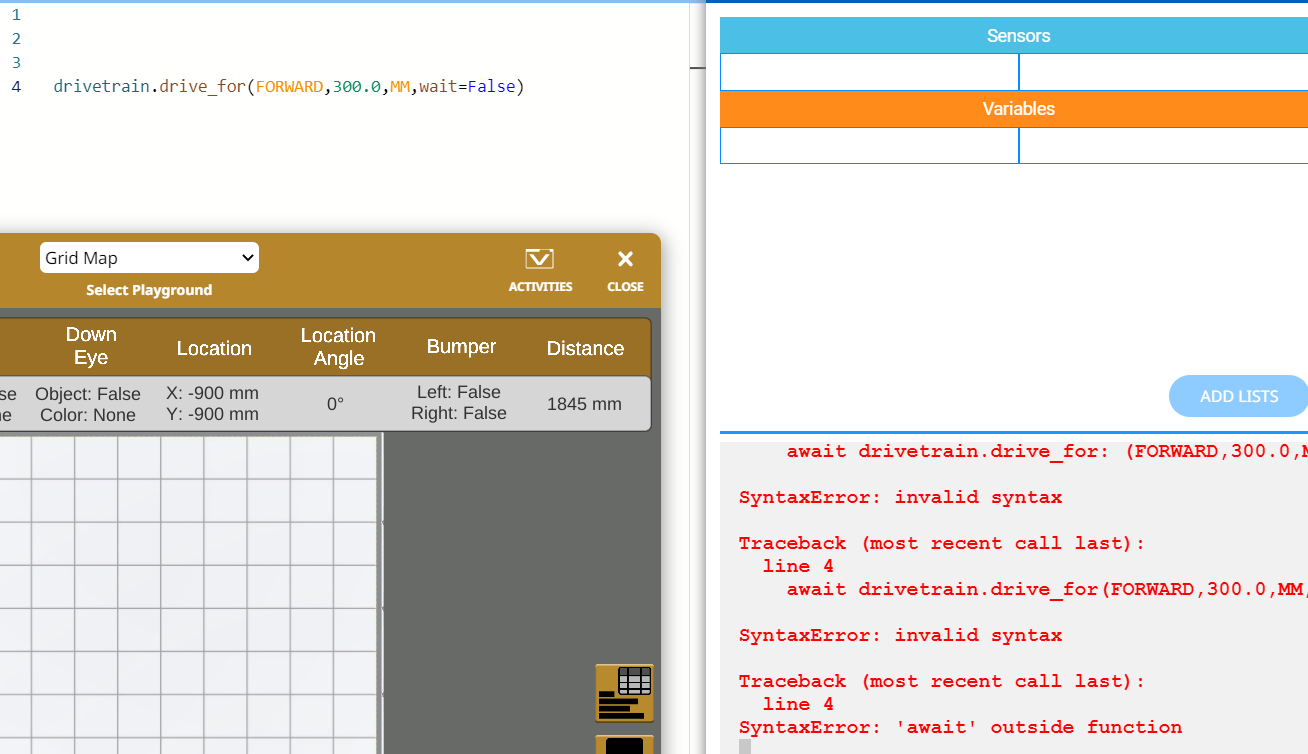 I can not seem to find what this SyntaxError means. I have already tried adding await functions outside of the parameters but I do not know if I have done it wrong.
Any help on this question would help.