Background :

Since my last post, we sprayed down the robot as well as the field with static guard. After this the robot worked perfectly fine for about a week. Eventually our left intake motor light started to blink and the motor did not work. So we sprayed down the robot again with static guard and switched the port, since the previous one stopped working. This change allowed the left intake to work again. Fast forward two days and the same problem occurred again. So we decided to do the same thing since we knew nothing better, switch the port and spray the robot and field down. It is today now, and it is our second match of the night. All starts off well until one of the wheels begins to spin continuously without the user controlling it to do so. With this mid match, we decide to turn off our controller, but interestingly the wheel kept going, for about 20 seconds after, slowing down eventually coming to a complete stop.
The code has not changed since the previous post, but as others have stated, it is not possible for code to directly effect hardware unless you really try to do so. But as of now idk.
Photos of bot: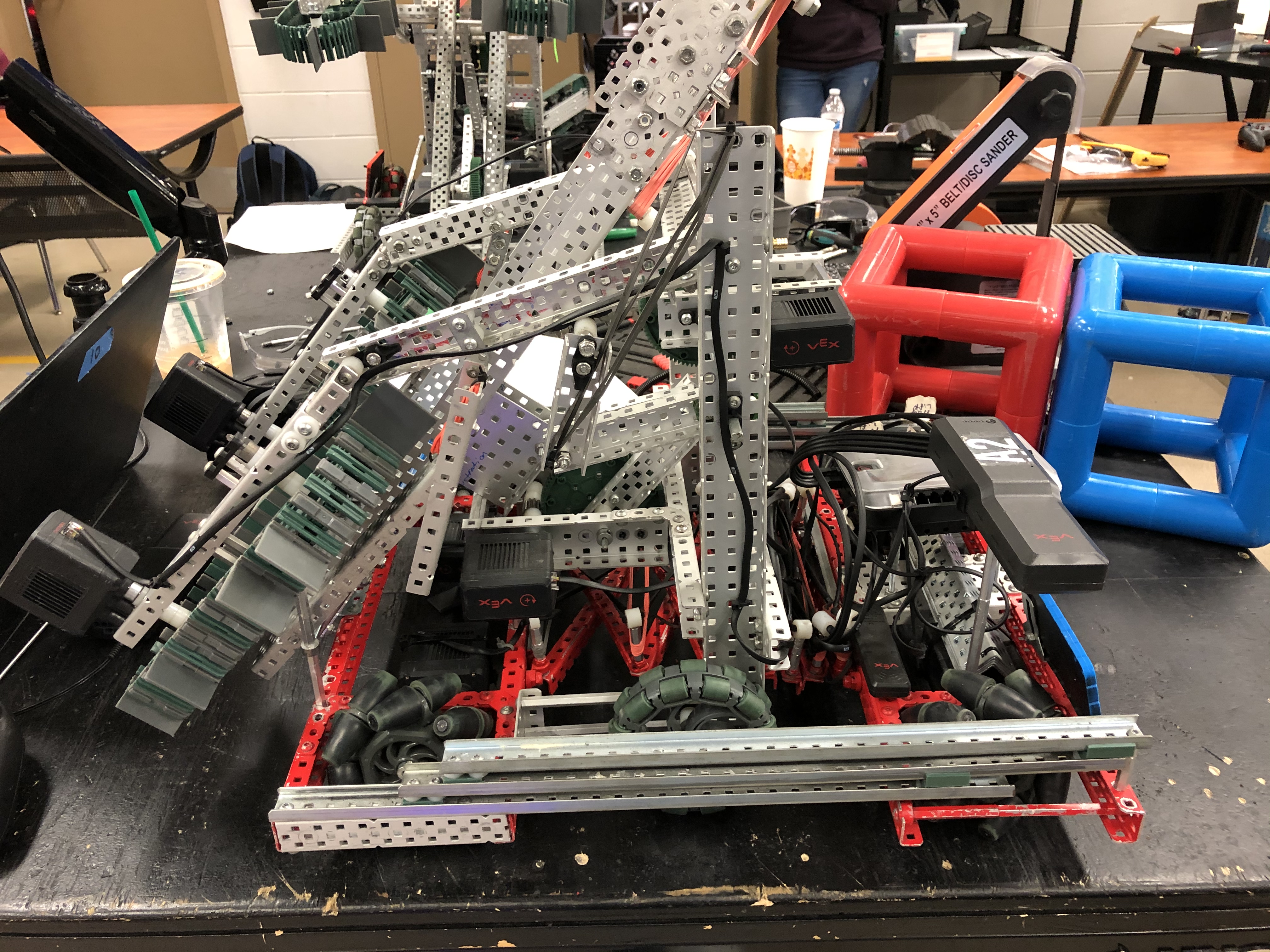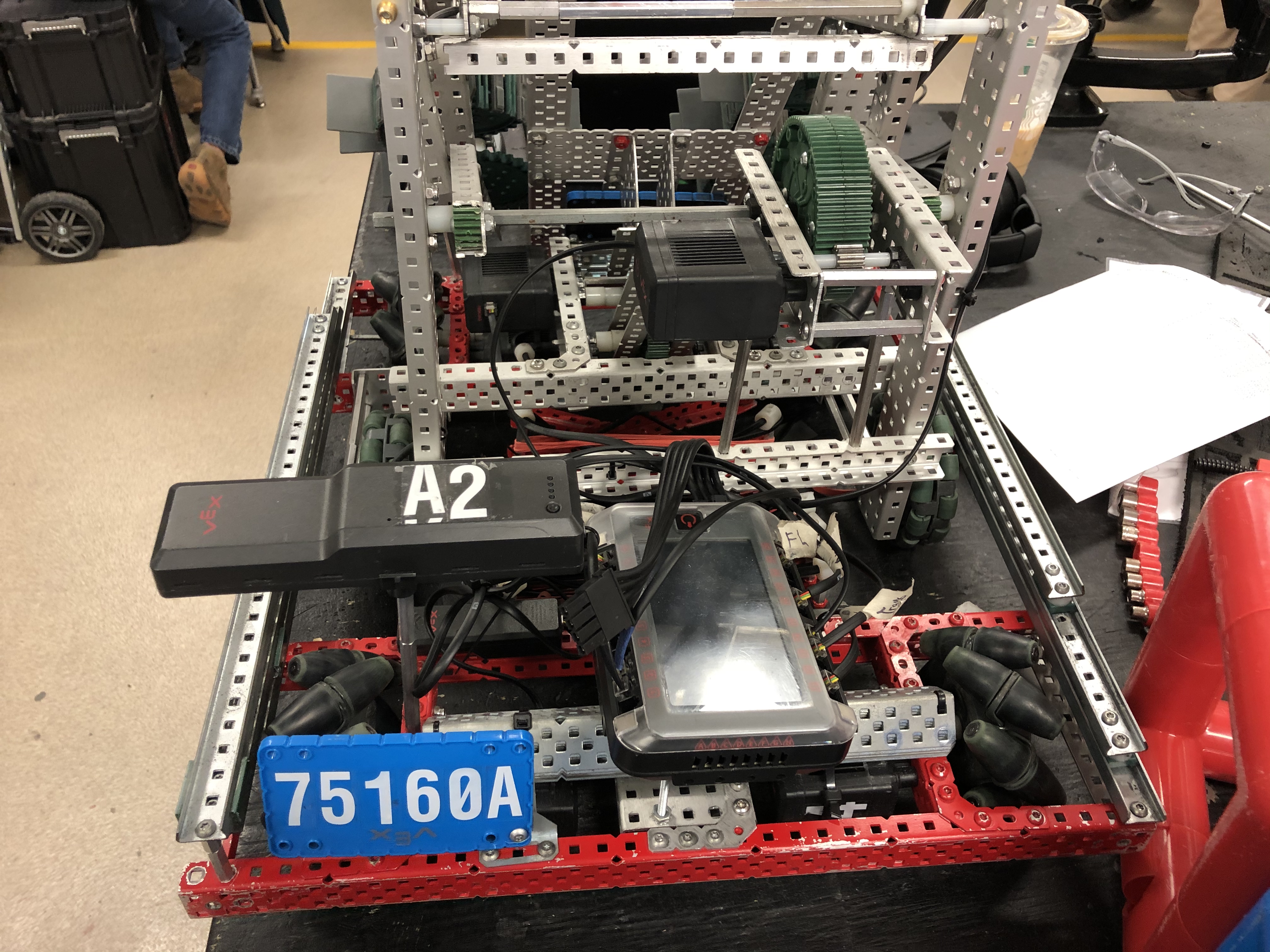 I will link a vid of the match tonight.