I wanted to experiment with omni wheels. After reading several posts, it appeared that the most interesting approach was to orient the wheels in an X pattern. I have now built XWing4Omni, and have written a program to demonstrate several of the possible movement patterns.
Please refer to the great graphics shown in:
Omni and Mecanum Wheels
Here is what the bot looks like: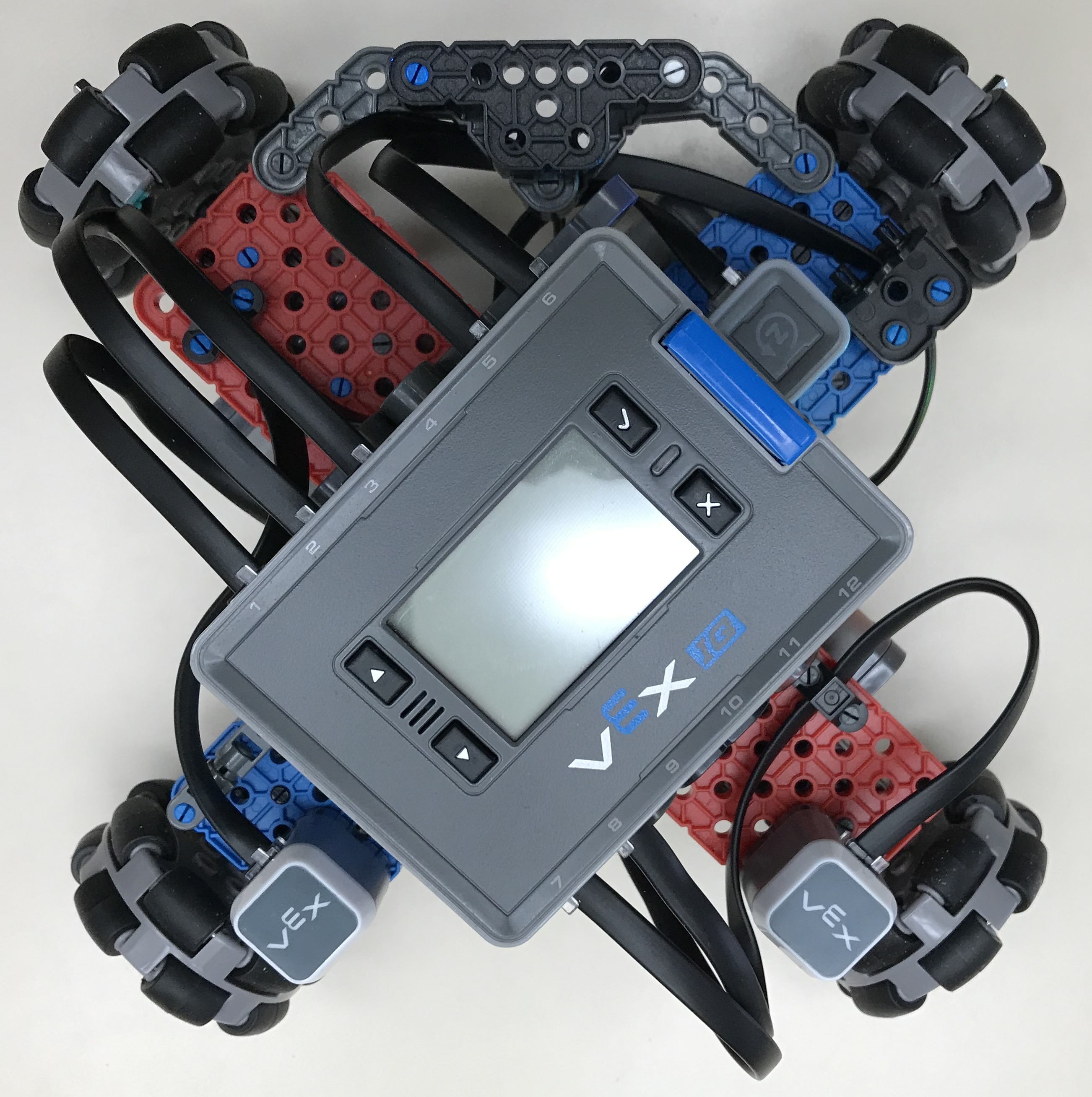 I have also attached a copy of the project:
XWing4OmniRev1.1.iqblocks (41.6 KB)
The program uses the up/down buttons to select 1 of 7 movement modes (8-10) are not used.
The left touch LED is used to select either forward(green) or backward(red) movement.
Use the check button to cause the bot to execute a short and slow movement.
This program demonstrates autonomous operation. In the future, I plan to create a rc controlled bot.
The right joystick forward/backward would control the bot f/b movement.
The right joystick left/right would control strafing to the left and right.
The left joystick left/right would cause the bot to spin left or right.
I am pretty impressed with the precision and repeatability of the movements. If I move forward, then backward, I pretty much end up in the same spot. Not bad!