For the different VEX VR challenges, what are the smallest working programs you can make? Size is measured by number of blocks required to run.
For example, the program shown below for Disk Mover is 15 blocks: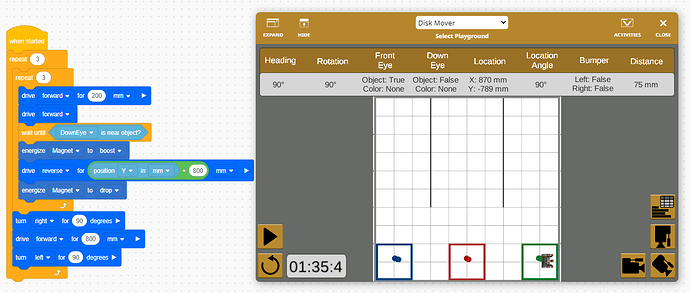 I'm Looking Forward to finding out just how efficient the programmers here can be. Please show a screenshot of your work!