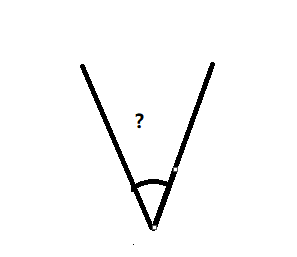 I didn't find the details on the product purchase page.
Edit: resolution and FOV of the sensor is in the post below. FOV isn't for certain though.
This parameter is very important. If it is wrong, all the calculations are wrong.
Any way for you to measure it?
The distance between the two ends of the flag is 2882 MM. I'll try it at 75 degrees. I'll tell you later. That's all I can do.
It's about 67 deg Horizontal FOV
I just want to make an score indicator… Correct each other with two visions.
No. My English is not good. It's automatic statistics that show real-time scores.
I just like to study some UI and weird VEX support software.
If it is 75 complete, see all flags straight line distance is:1878mm
If it is 67 complete, see all flags straight line distance is:2178mm
All the flags can be seen just behind the central berth. So I think it's probably a little bigger than 67 degrees.
Setting up two lines along the outsides of the x field of view, we quickly got a value a little over 60 degrees. So 67 degrees wouldn't surprise me.