I've been asked a few times about the vision sensor field of view.
I wrote in this thread that is was 67 deg, that was based on quick measurements with a target pretty close to the sensor, that number is close but not correct.
@Windows10010 posted earlier today here that they thought it was 30 deg, that seemed way too narrow from what I remembered.
I used to do this type of measurement often as I worked in the film industry for a camera manufacturer. It's pretty easy to do, harder with this sensor due to lack of resolution and ability to focus, but I made another attempt today, here are the results.
The general idea is to shoot a target of known size at a known distance and use trig to calculate FOV. This does ignore any lens distortion, measuring FOV using a full width target may give a different result to using a target that only fills part of the frame, but with only 316 horizontal pixels to work with I ignored all that for this experiment.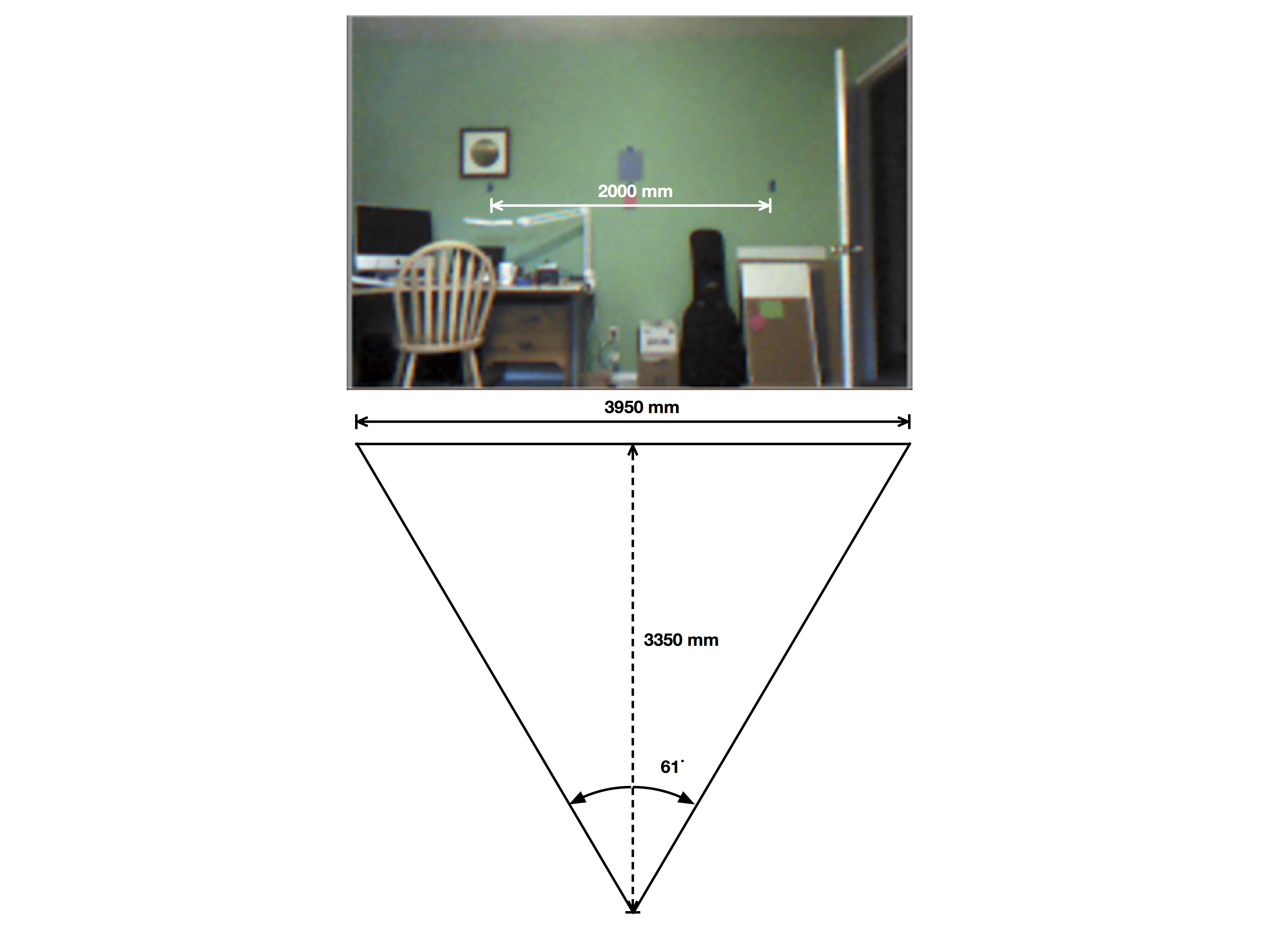 vision sensor was placed 3350mm from the far wall in my office (just happens to be the edge of my desk), I setup a target with a 2000mm width, just some tape placed on the wall. Based on that setup, horizontal field of view is 61 deg.
This means that at that distance (about full competition field width) each pixel represents about 12.5mm.