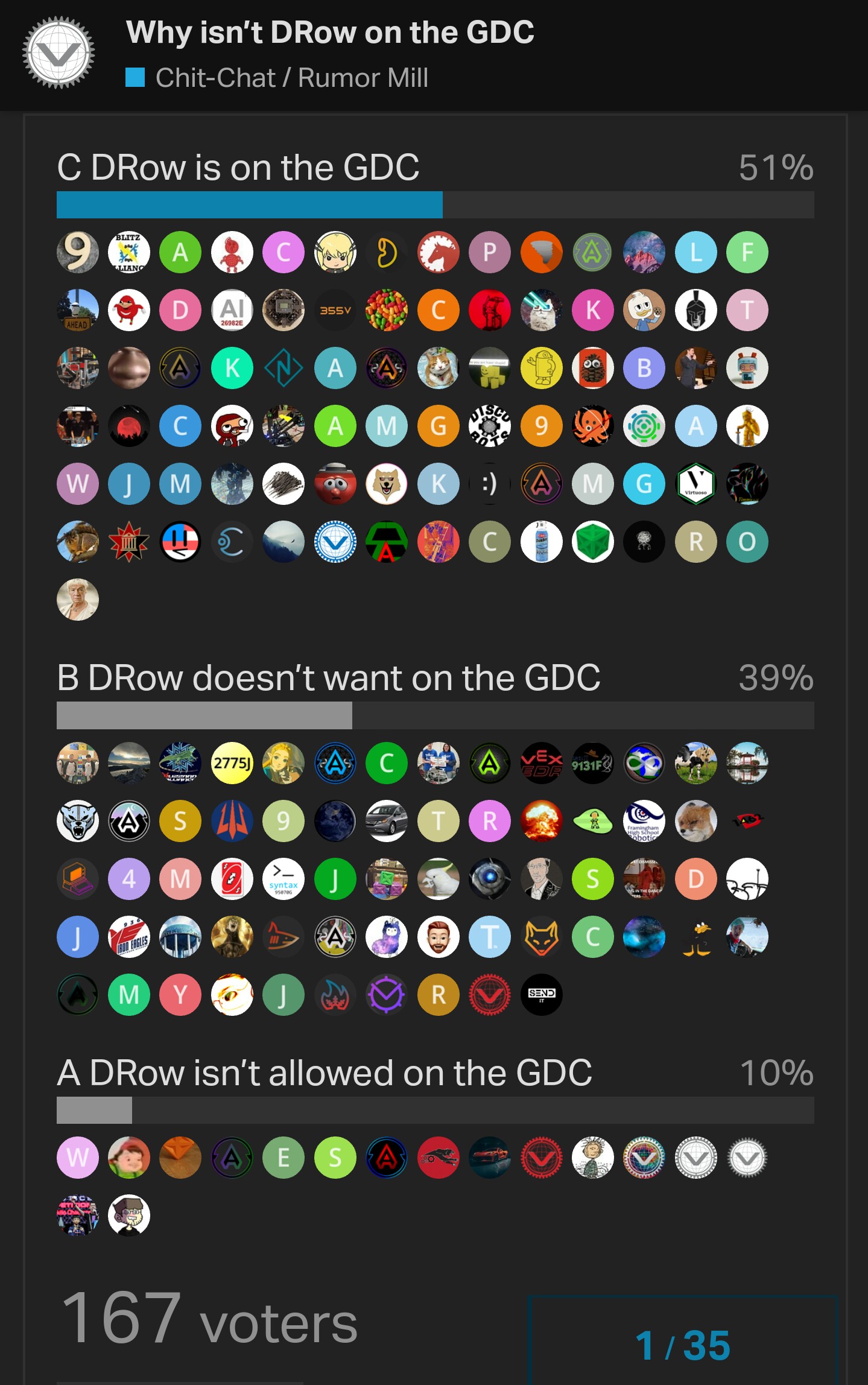 According to the latest forum statistics, out of 167 active users
51% are slightly delusional
39% are tired of "DRow 4 GDC" campaign
10% are meanies, who don't believe in Santa and Water Game
Edit: Just in - troubling news from Texas.
@Art_Dutra_IV no longer believes DRow should be allowed on GDC
NOOOO!!! Our worst fear has been confirmed! He doesn't want to be on the gdc! NOOOO!!! please! we beg of you DRow!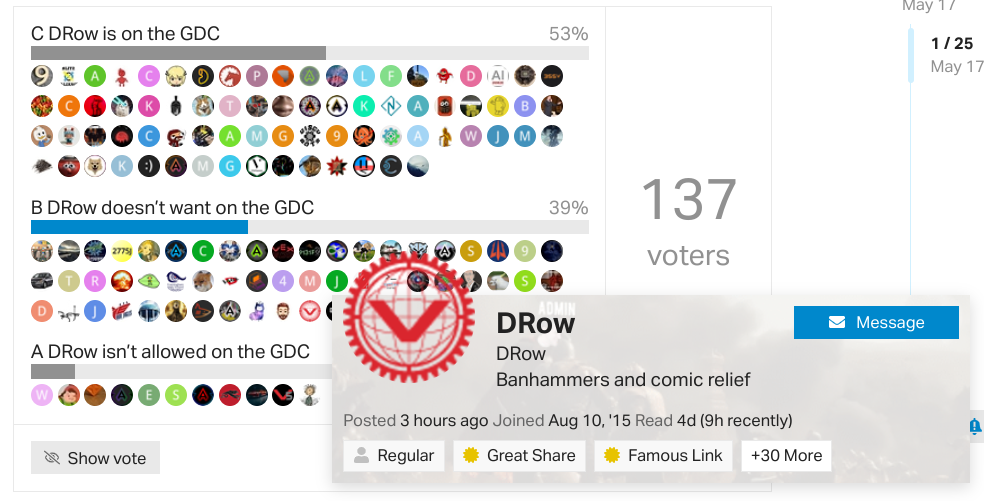 When all the admin say Drow cant be on the GDC

No! he doesn't want to be. its not that they wont let him, he wont let himself!!!
The only reason he put that is to make us lose the trail on C

Plz spare me DRow
back to the vex dungeons you go. lol. @Illyana. you are my witness. we summon the mighty DRow to lock up this shrekist once and for all!
*laughs in evil robot noises
lol. eno didn't like that. I wonder what it is like down there? could you give us a brief explanation eno?

Only OG people would remember Tabor for GDC.
Ah, you mean this.

but way before that there was this.

I definitely feel this one. I rarely correct people these days. I have friends I have known for years who consistently call me by different wrong pronunciation.s
I never printed the photoshopped one. But when I graduated from HS my parents bought me the original movie poster.
And the Tabor For GDC poster was given to me at VEX worlds a few years ago.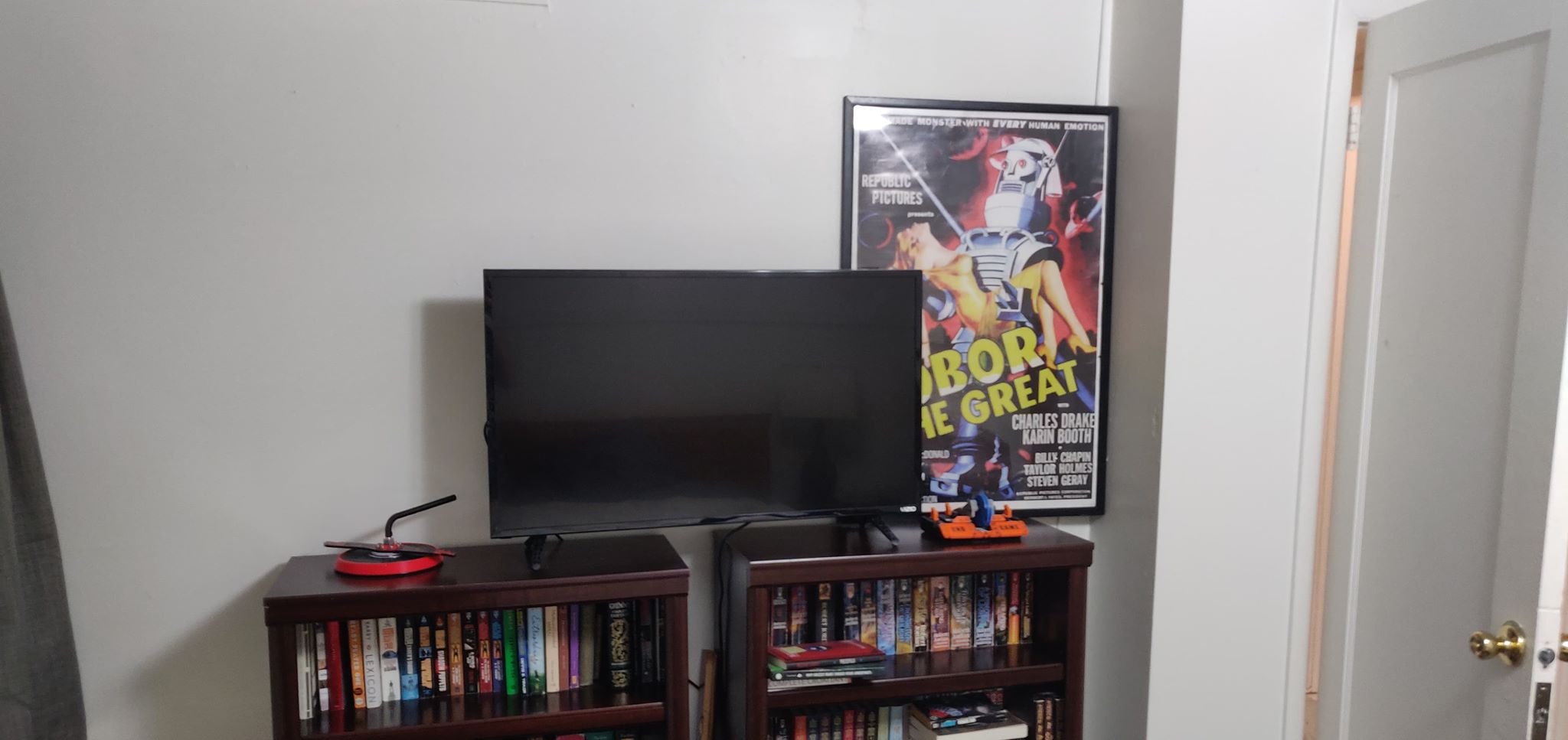 The movie poster is far better than the GDC 2016 one ngl.
I agree. @jpearman did an excellent job and the level of detail is hilarious. Like 10 different members of the vex community all get shoutouts.
All this time we said "DRow for GDC"
But we never asked "Does DRow want GDC?"
There, finally someone with the right question.
Think to yourself "Why do I want to be involved with spending a good chunk of my time to work on a game that needs to be played by a clawbot and a University team, try to figure out the levels of nuance and work on the rules, etc. to have you hard work clawed apart by a number of people"
I aspire to a ton of things in my life, GDC seems to be one of those thankless jobs that I can pass on…
… forum admin also pops up in things that I'll also pass on.