To support educators and students impacted by COVID-19, we are currently adjusting our roadmaps and working very hard to provide the robotics community with an option for students to continue learning Robotics and Computer Science from home.
Announcing VEXcode VR - Learn Computer Science at home without a robot using VEXcode VR. Code your Virtual Robot using a block based coding environment powered by Scratch Blocks. VEXcode is the same programming environment used for VEX's 123, GO, IQ and V5 robots. Get a head start on STEM learning, or continue your STEM journey with VEXcode VR.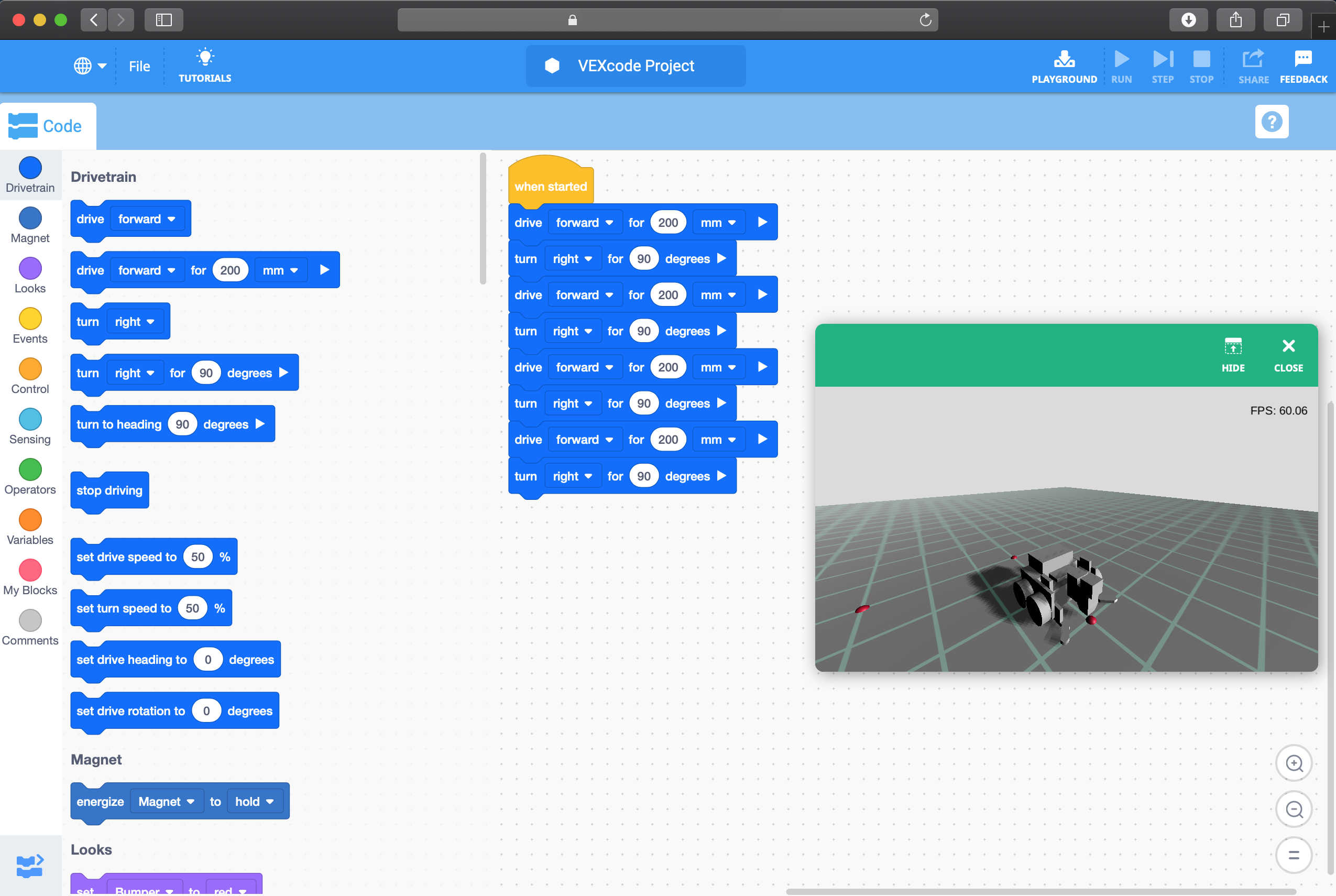 The above image is from an early development version of VEXcode VR. VEXcode VR will work directly from your desktop or tablet browser - no installation needed.
Preview version launching by early April - activities and challenges will be available to support educators using VEXcode VR with their remote classrooms. VEXcode VR is an example of how VEX Robotics is rapidly moving to provide an option for our community of teachers, mentors, parents, and students in these difficult times.