Is this an actual true cartridge? Was it discontinued?
It's definitely not from vex. Most likely 3D printed
Edit: I come from th future. Don't listen to me
5 pounds? PFFT. Just put a manhole cover on it
u should have seen it with the 35lbs
lets just say those c-channels will never be the same…
@Avonderweidt I believe this is more cursed than the 5 Ibs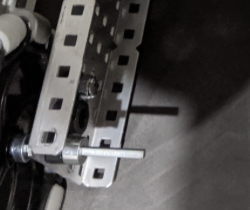 i was waiting for someone to notice that. we kinda ran out of motors so a guy on our team just did that …
and to make it better look at the back the arm had 0 supports
Look at all those 12" shafts and steel plates on our first robot… And we ziptied the cascade lift to the robot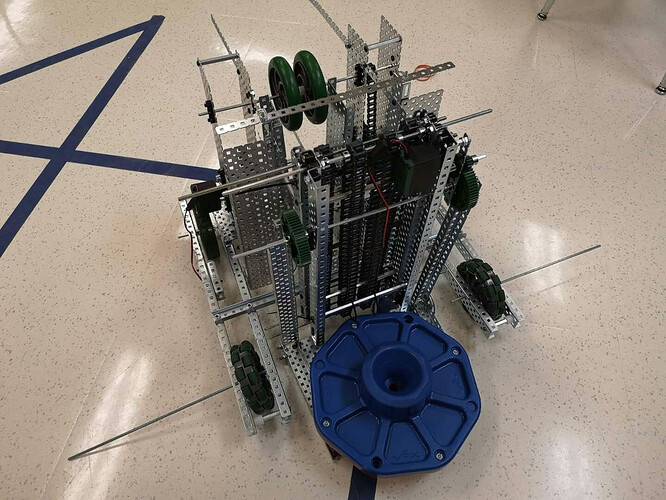 at first it looks like a really well put together robot but then you start to stare at it… and notice…
At first I was like: what wrong?
Then I was like: O H N O
(At the behest of a fellow forum user :))
Those white spacers… THEY DO NOT BELONG THERE!!!
Sorry I'm not a builder but why not?
Edit; thank you @Railgunawesome. I guess I should add this then


These were later changed to black spacers though
Then this one isn't really cursed, but Its not nice to look at
Why not?
If done right, boxing c-channels with spacers, could add a lot of structural rigidity to the base.
And, speaking of the cursed images...

Because any post that doesn't include a cursed image is technically off-topic.
It was a very late night addition just the before the competition and it worked just as bad as it looked - falling apart after several qualification matches.
The white spacers dont fit
Or at least they're not supposed to
Edit: I made some fit but they didnt fit when I tried it before.
Maybe piece sizing?
Grinding wheel magik!

Ground sides are marked with a black sharpie to make it easier to find special modified spacers.
Technically Vex is selling thinner nylon spacers now instead of the white ones (though they haven't changed the pictures) and they fit.