i believe you have confused local solar systems within the same universe with completely separate and different universes
Why does it have to be specifically port seven. You are being numberist
This really hurts when you've only got 8 unfried ports left.
Last year we had to swap brains out because we only had 7 ports + 21 for the radio.
At least one team got sick of broken ports…
Nice job @Ethan5956F!
---
we will not talk about the MANY flags that I have recieved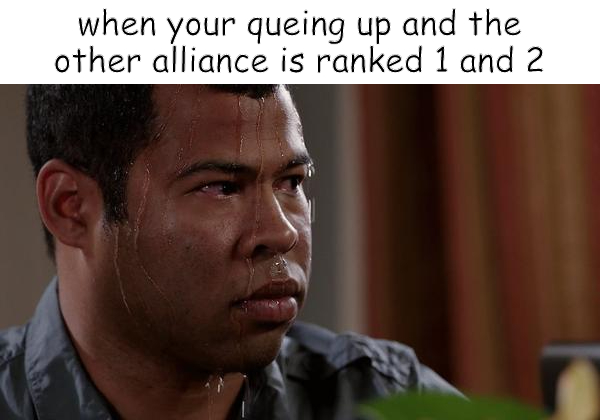 Rip winstreak
why would i go against myself
The four horsemen of your auton not working.
When you show it to the judges
When you are in an elimination match
When you tell the other tea, in your alliance to let you have that side
When you tell your mentor that you got your auton working.
You forgot anti static and being on a different field. Lighting issues also mess up vision sensors.
U know what, we had this long ligit poem. We need it to be finished
For Vex IQ … What should we do…?
To talk or not to talk to the alliance partner…?
Attempt to take control of destiny or fail;
Afraid to look the challenge in the face?
We could give up and slowly sink
into an endless desire for ice-cream sandwiches, hot dogs, and pizza…
Or we could rise to an occasion
and settle argument at once
about the topology of sandwich…
My eyes, my eyes, I see the dankest meme!
The demons of white screen are mean.
They telling us that we should end it all;
Get rid of our alliance partner and cry forever?
Forgive me Lord, for I have sinned.
I used VRC illegal size zip ties.
And now my alliance partner's gone,
Reduced to the atoms. What have I done?
But I must persevere in the face of pain and despair.
For I am resilient, and I shall not give up so easily.
But what if everyone found out we have turned our
alliance partner into atoms?
What a shame for us.
What a Shame.
Moonlight casts eerie shadows on the field
Mecanum snails are crawling in the squares
Alliance partners and the refs are silent; peace…
But peace is only fantasy
He, who learns must suffer
Lone spacer is laying on the floor
Keps nut fallen off, forgotten
Tranquility is in the air
All is motionless for fifteen seconds
None of four autonomai had been written
The cacophony of the match-start trumpet
blares deafeningly into the competitors' ears;
robots lurch forward
as the competitors maneuver carelessly.
Pages turning in the wind
Paper notebooks are forgotten
Digital engineering takes over
Virtual skills coming up.
Quick build a robot! Make it jump!
Program, drive, and strategize all in a week!
I guess I hope we don't get beat!
OH GOSH IT ROBERT FROST! He is back!
That was awesome. You should make a music video!
Well it was made by many ppl in vex fourm, it started out as a tiny sentence and it grew bigger