I have never used shoulder screws before so can someone esplain how they work for me.
Interesting. One of our sister teams was told by the judges to not write in all caps. Really, if doesn't matter as each judge is going to have their own preference.
Having judged an event just yesterday I can say that most if not all judges do not care if the words in your notebook are in all caps, lowercase, camelCase, a mixture of the three, etc. as long as we can read and understand the content on each page.
A normal screw can wiggle around inside the square vex holes and cause angles that should be 90º to not be 90º. The top of a shoulder screw near the head is wider than the rest of the screw allowing the part of the screw touching the square vex hole to fit snugly and align the rest of the screw to the middle of the square vex hole.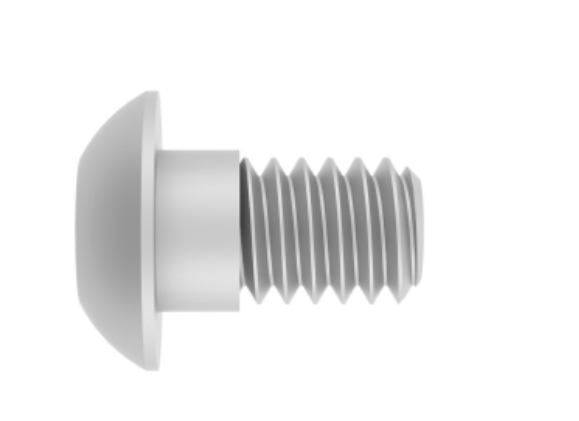 Thanks for this. I think we have them.
While testing our single motor flywheel with a ~2.5-1 ratio and almost no friction we found that the motors often oscillated around certain velocities when the velocities were not 100% or close. You might try reducing your gear ratio and using 100% velocity.
Ah yes, camelCase engineering notebooks.
You should go judge VEX in China to avoid the issue of capitals and non capitals altogether lmao
Everyone at are school robotics we use 15:1 gear ratio for the flywheel shooter or 25:1 gear ratio
What? with what cartridge?
With a green motor cartridge, the 15:1 ratio generates 3000 rpm which will work pretty well. The 25:1 will generate 5000 which is a bit too much. There isn't need for that much speed on the flywheel. If you're using a blue motor cartridge, both of these will be way too fast. If you're using a blue cartridge, I'd recommend using a 5:1 ratio. If you don't have blue motor cartridges, the 15:1 will work best for the green cartridges, it will just have more friction from the higher number of gears and axles you have to use.
15:1 gear ratio is faster then 25:1
What gears are you using and what motor cartridge?
I can send you a picture in vex iq form
Just I don't have picture for VRC
if your using a blue cartridge a 7:1 can work fine
Ok thanks i don't know if you that fix your problem