Harvard-Westlake Robotics is proud to announce two robots, AMOGO and DOGO! These robots are simple, competitive designs for VEX Robotics Competition Tipping Point, inspired by the 118 Everybot.
---
Reveal Video
---
AMOGO

AMOGO (alliance mobile goal) is a ring focused robot that can fill a goal with rings in autonomous, hold an alliance mobile goal, platform, lift tipped mobile goals, and hold a neutral goal to the side of the robot.
---
DOGO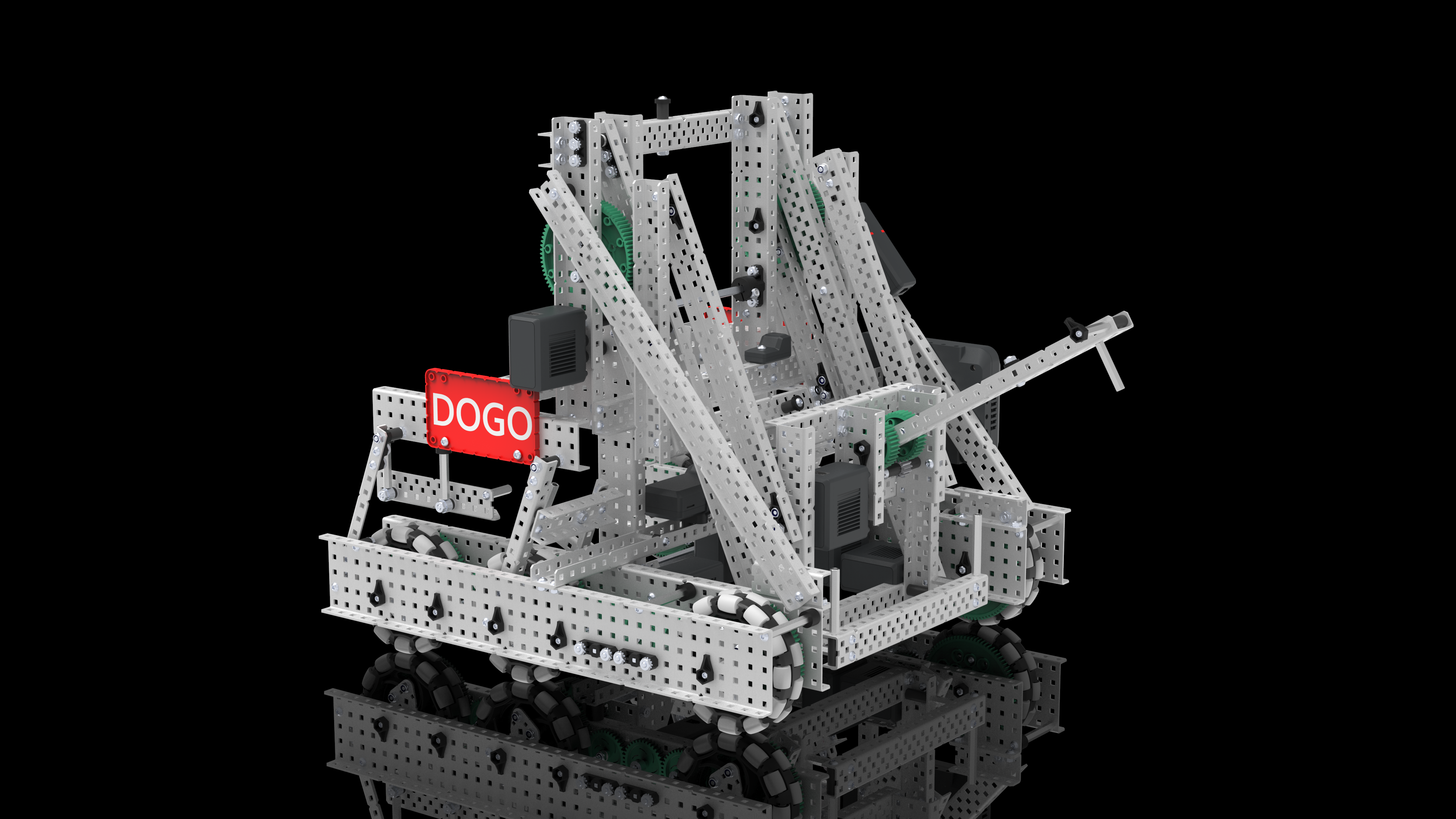 DOGO (double mobile goal) is a mobile goal focused robot that can place goals on platforms without climbing, steal goals from opponent platforms and robots, hold two mobile goals at once, and steal opponents alliance goals.
---
AMOGO vs DOGO Scrimmages
---
Renders
Thank you @Yuanyang1727G for making these renders!
Contributors
Thank you to the following for making ​this project come to life:
Avi Dube
Ben Ren
Dru Reed
Jake Futterman
Jess Zarchi
Tripp Reed
Yuanyang Lu
---