Harvard-Westlake Robotics is proud to announce BLZ-i! This robot is a simple, competitive design for VEX Robotics Competition Spin Up.
The purpose of releasing BLZ-i and the additional resources is for newer VEX teams to have a place to start when designing for this year's game. We hope that teams will improve the design, add new features, and make it their own.
---
Reveal Video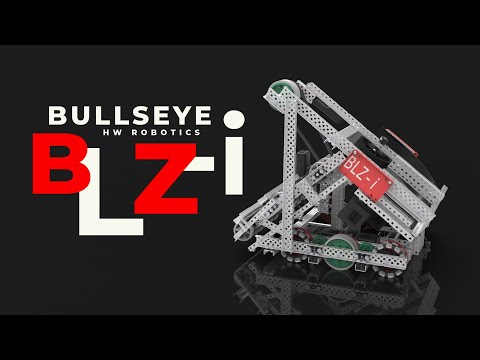 ---
BLZ-i
BLZ-i (Bullseye) is a disc-focused robot that can fill the high goal with discs during a match, remove discs from the opponent's low goal, and turn the rollers.
---
BLZ-i Tutorials
This year we created step-by-step tutorials so you can build your own BLZ-i!
---
Bill of Materials
We have compiled a BOM with every part.
---
Renders and Photos
Thank you @Yuanyang1727G for making these renders!
Contributors
Thank you to the following individuals for making ​this project come to life:
Dru Reed
Kaito DeAnda
Jess Zarchi
Yuanyang Lu
Jake Futterman
Ben Ren
Tripp Reed