Now that VEX Worlds is over, I can finally get around to getting some new products added to the website!
(Note: Instead of announcing everything at one time, I'll just announce everything in real time as I finish adding each product to the website. So be sure to check back throughout the day!)
If I'm not mistaken, all of the products being announced today were introduced in VEX EXP Education Kits, but are now being sold individually, and officially made legal for use in the VEX Robotics Competition.
First up is the PET Sheet Variety Pack!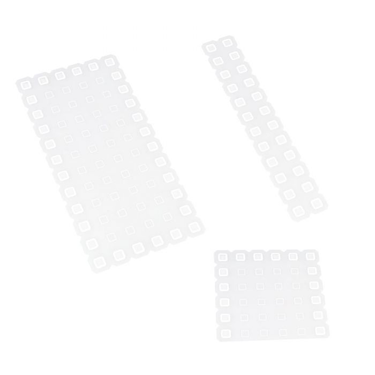 These are plastic sheets with "on-pitch" holes that can be used as lightweight alternatives to back mechanisms on your robot.