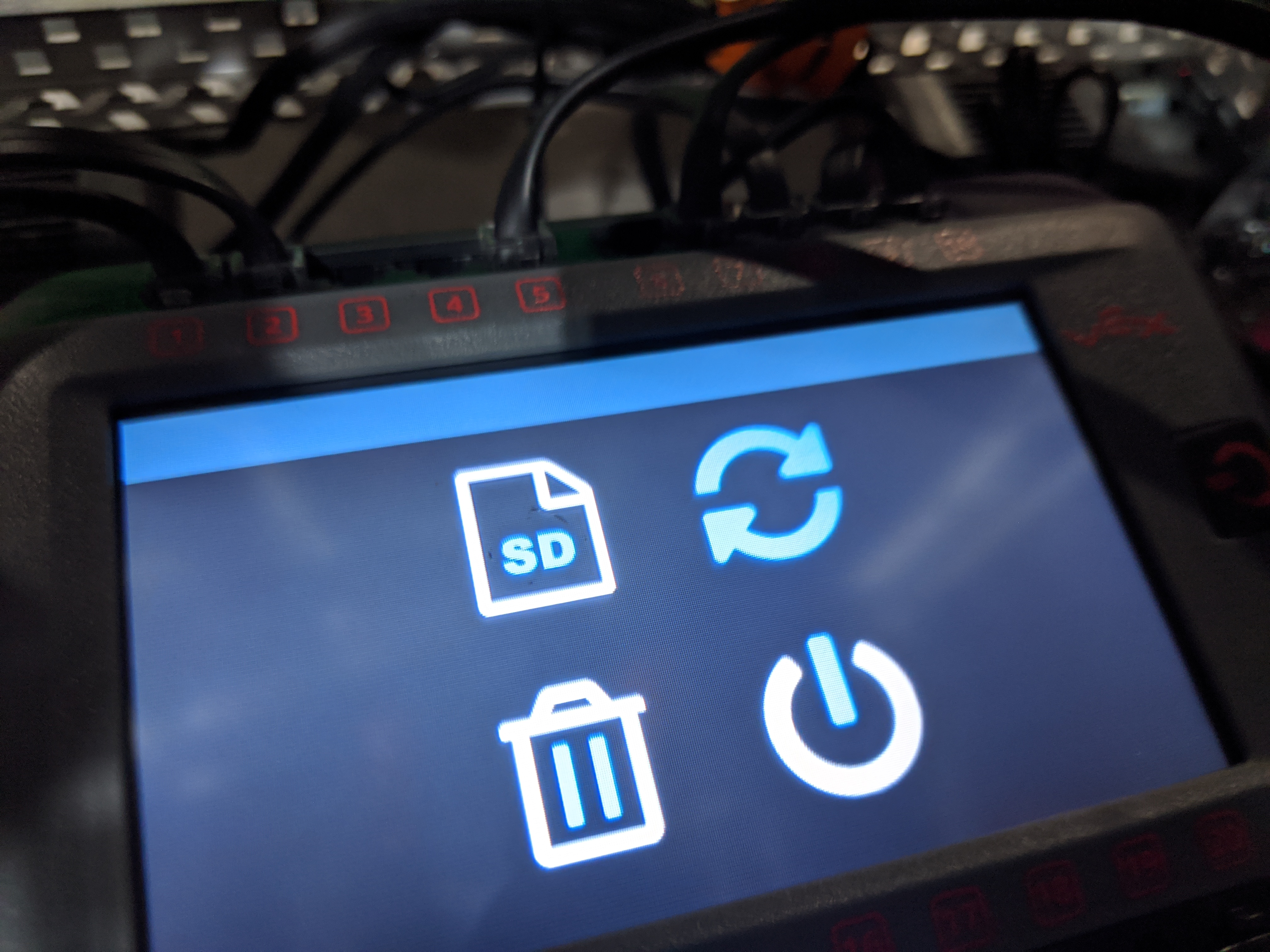 I have seen this before on another thread, would suggest using search bar.
Ok, one suggesion while searching is by using google images if you dont know the exact name but the category. So, I searched the following and found this:


And when I tap the link associated with the image I would find this thread:

now the quartex has gone dorment and does not work

were you doing a firmware update when this happened ? or something else ? It's unusual because the menu bar is blue and not red with the error message.
Were those buttons on the screen? Did you press any of them?
There is a fix. If you have enough time, try asking another team for their Brain, get the firmware, put it in a SD card, then put sd into the sd slot. Try to flash the firmware back on to the brain. I've done it with graphics cards (computer part), and since the bios of both are written in assembly, it should flash successfully. If that does not work , you may have to buy a new brain.