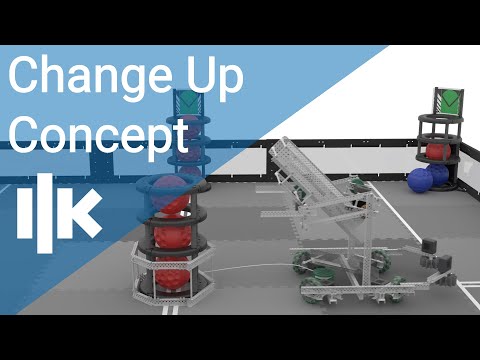 Team 81K is proud to release our first robot concept this season.
The design has two intake stages to allow the robot to intake/descore balls or quickly discard them from any of the goals. The tray is a compact design made with bent angle pieces and an extending portion for a large ball capacity. The lift, a four bar that extend back, allows the tray to move between the top and bottom of the goal without requiring the robot to move. Finally a specialized cage is mounted on the back of the robot and is deployed around the center goal to completely block descoring. (Note that this should be considered legal as the piece does not grab/attach to the goal and can be lifted off.)
What are your thoughts and ideas about this concept? I would love to hear them.