new seazon who dis?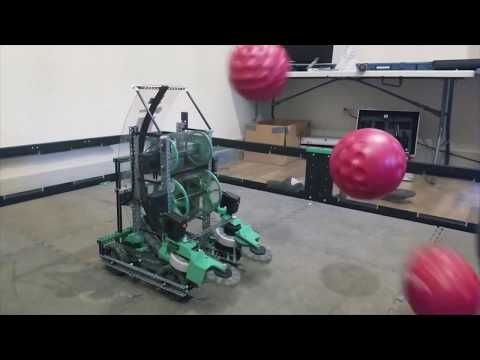 Hi guys, it's Grant! Since Change Up is most likely my last year because I am graduating, I wanted to bring something teams could be inspired from earlier in the year. I know for me, being able to watch early season videos, such as 929 in NbN, really helps inspire ideas for getting the season started. I have never built a robot this early but wanted everyone to be able to check it out.
Let me know what you guys think! We will have a Q&A shortly after the video goes live on Instagram so make sure to follow us at @ynotrobotics If you miss the live Q&A we are going to save all of them as highlights on our profile or just DM us your questions.
Thanks to everyone in the community for making my VEX career so much fun!
Robot Stats:
4M 257rpm drive using turbos on a 3:7 ratio with 4in Wheels
2M 600rpm Intakes
1M 200rpm Uptake
1m 600rpm Shooter
I am excited to see what you all come up with for VEX Change Up. YNOT is looking forward to seeing you all in Dallas.
Special thanks to Jay from NITRO for editing.