I wanted to share a tool I have recently developed: OBS Switcher. This is a small utility you can run which will connect to Tournament Manager, and automatically queue up a specific scene for each field.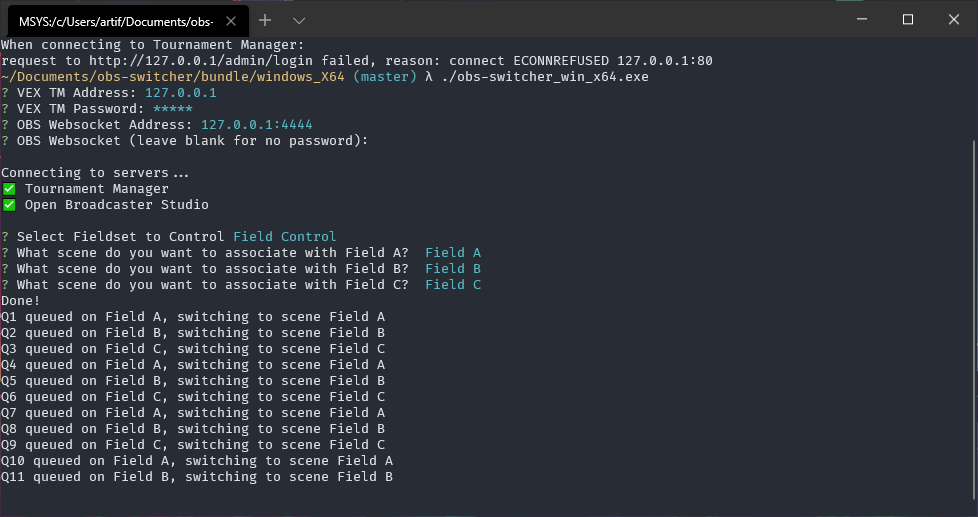 One of the issues we kept running into when running our live streams was forgetting to switch the scene in OBS when a new match was queued.
Requirements
Install
Install the WebSocket plugin in OBS
Head over to the releases page and download the latest version for your platform. Alternatively, you can clone the repository and run the code from source.
Unzip the executable, and run!
Run From Source
If you don't want to run from the precompiled executable, you can alternatively
run this program from the source code. This requires you have the following
software installed:
Clone or download this repository
In a terminal window inside the cloned source, run the following commands:
npm install
npm run-script build

To run the program, enter the command:
npm run-script run

Hope this will be useful to you!