She studied the stack whilst we studied the blade game manual.
The first 3 balls are basically tangent to each other, then there's the blue ball going into the red ball






























Why stack balls when you can stack gOaLs?!?!

New meta: taking goals that your opponent owns
I feel obliged to respond: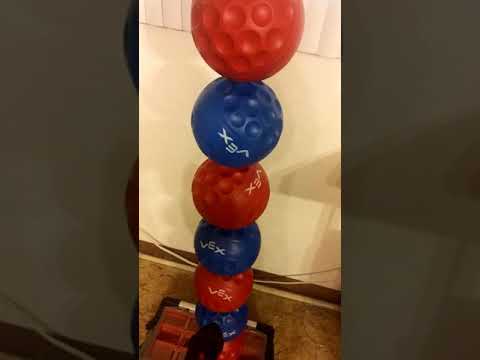 Now your move @MixieQueue
Sorry to steal your thunder @Illyana and @MixieQueue

big brain
did u use CAD to create that
no he did it in real life
he used CAD for it I was joking
I mean… Bucky ~ball~
It's kinda a sphere…


oh bravo @Illyana! how long did it take you to do that?
sphere: a round solid figure, or its surface, with every point on its surface equidistant from its center.
ball:a solid or hollow spherical or egg-shaped object that is kicked, thrown, or hit in a game.
they are definatily not spheres
They're dimpled spherical shaped objects!


Cmon guys you haven't memorized the manual yet???
even without the dimplas it isant the same width all around
Look Mom! no edits
did you look at the 3rd ball?