I'm well aware that for a standard X drive with 45 degree angled wheels, the forward speed of the robot is theoretically 1.41 times faster than the speed of a tank drive with the same wheel size and rpm.
But what about with an X drive that does not have its wheels angled at 45 degrees? I've been experimenting with an angle shifting X drive in CAD, and I was curious, how would one calculate the theoretical forward speed of an X drive with a variable wheel angle? I can't seem to find any resources on this, since everyone just seems to know that a standard 45 degree x drive moves at 1.41 times as a 0 degree x drive (aka tank drive)
For discussion I'm considering an x drive where the wheels are facing perfectly forward to be 0 degrees and when the wheels are facing perfectly inwards (perpendicular to the forward direction of the robot) to be 90 degrees.
From experience I know that as the angle of the wheels nears 90 degrees, the theoretical speed of the robot increases. (I once made a little rig with angled omni wheels and found that when angled shallower than 45 degrees, the rig moved faster forwards than when the wheels were angled to be 45 degrees)
So basically my question is, how does one figure out the theoretical forward speed of an x drive just from a wheel angle?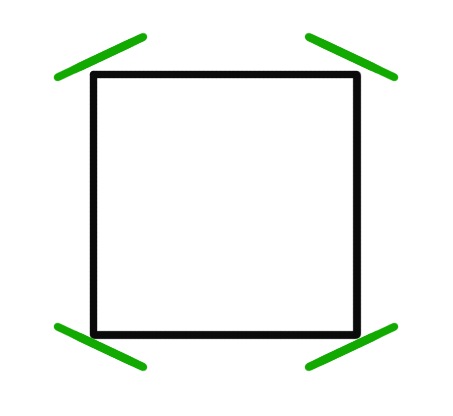 this is an example of an x drive with an angle greater than 45 degrees.