I love how there's a broom sitting next to the machine as if they're expecting you to clean up afterwards.
@jpearman spends next three months adding raw measurements API for all V5 sensors, VRC team registrations grow by 1%, sales of V5 GPS increase by 8 units.
@Grant_Cox spends two weeks arguing with @Foster about the merits of additive manufacturing before allowing 3D printed parts, VRC team registrations grow by 5%, sales of V5 battery clips plummet.
@DRow spends five minutes sneaking new rule into the next Game Manual update, VRC team registrations grow by 500%, VEX becomes the largest reseller of #64 Alliance rubber bands by volume.
Tower Takeover push bots after scoring 3 cubes.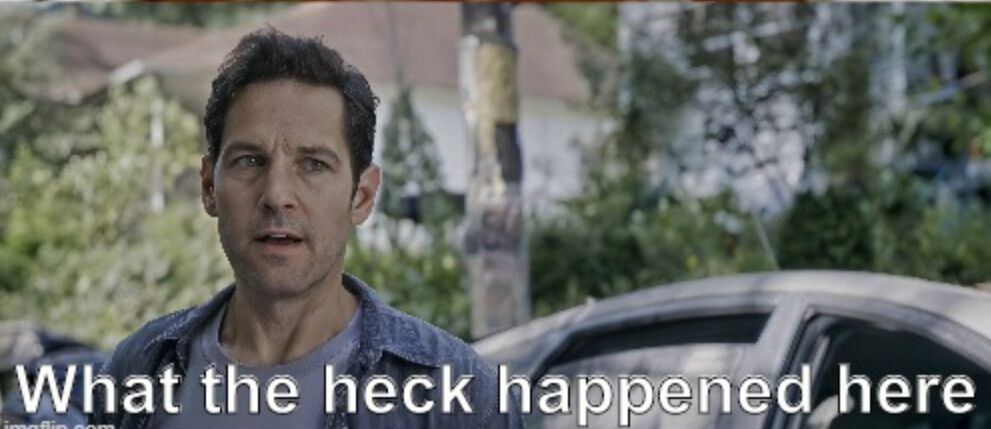 Yo, 3D printing is hot!
To the point of us forgetting about the last week's controversy: penalty free pneumatics.
What will the next Game Manual Update bring on us? Ten second end game autonomous and mandatory V5 bike helmets to protect V5 brains when falling off the ramp?
Yes ​ ​ Illyana ​​ the nozzles do get quite toasty this is known.
Actually, I'm afraid you've got it wrong. Last week was the GPS sensor.
Another big bug day for vex fourm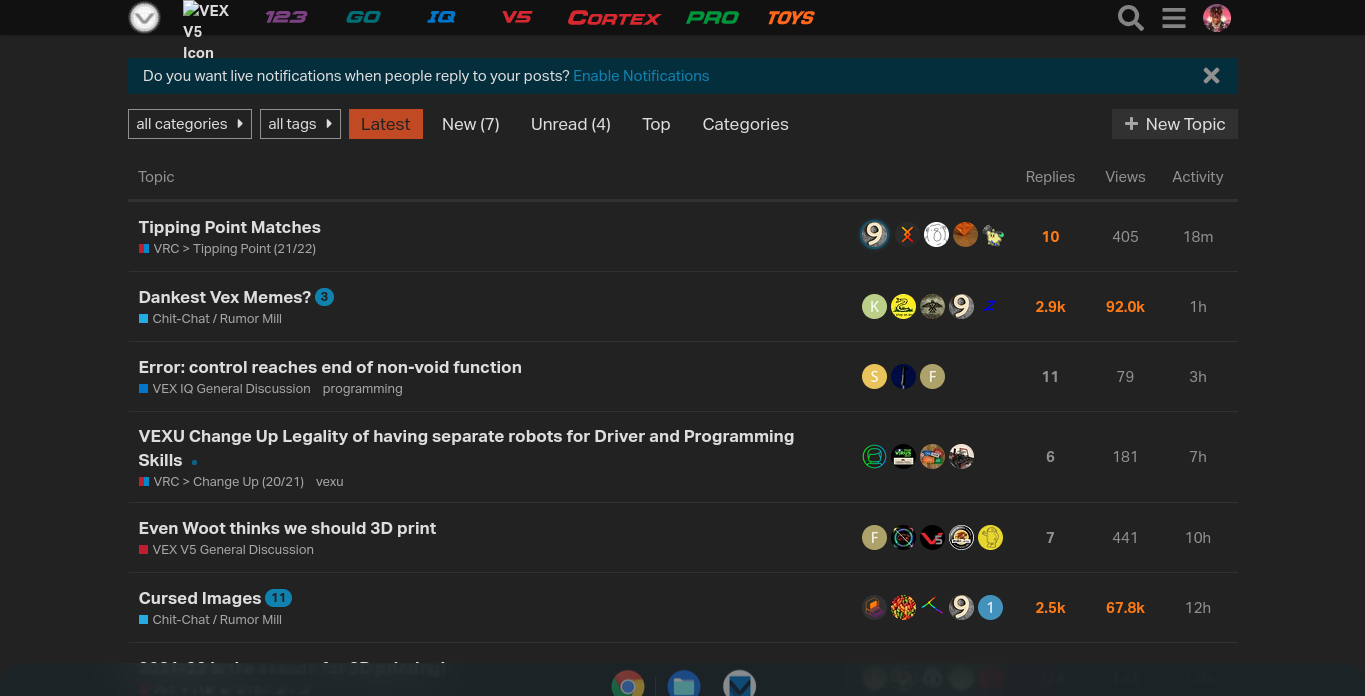 Wow almost like that's not a backend forum issue and is instead an issue with your computer downloading the image it needs.
1104G has provided us some quality entertainment i mean educational moments
Thanks to 1404B for making video
might be late (very) but one of the motors isnt even connected to the arm…

Hey, if not being able to download a single image is a "big bug", I'll gladly take it.
DRow said: "Our July sales are exploding!" after vex revealed their new V5 fireworks module.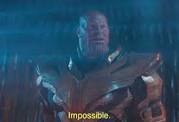 New robotics student: Wait, you're not supposed to eat your robot after it fails auton?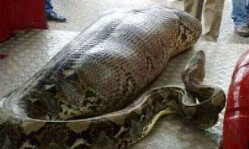 Experienced Team Members watching the New students eat the robot after failing Auton:

Yes, judge, our programmer read somewhere online that Python embedded design was the most appropriate for our robot.
Unfortunately, he didn't show up for today's competition. He must have been staying up all night, programming, but we brought the prototype that he was working on.
We are not experts in anything Python but, judging by its size, it looks like he put a lot of effort into it since the rest of the team went home last night.
The last text we got from him around 4am was something about struggling with Python's internal interfaces.