Hello! This is my first time participating in the Vex V5 robotics competition as a solo team. For the past two months, I have been building the Hero Bots and learning the basics of robotics. I feel prepared to make my first robot by myself. Below is a picture of the drivetrain that I have built.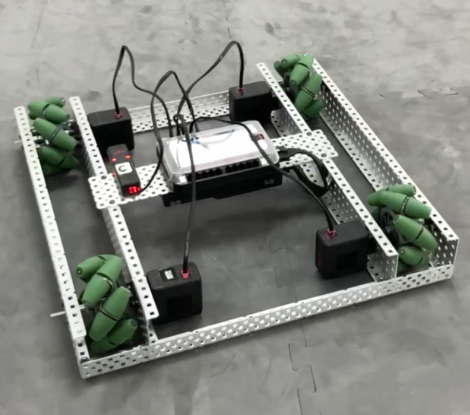 However, I have found some problems:
The motors block the area where I plan to place the intake device for Triball.
The drivetrain needs to be faster. Initially, I used a direct drive with 200 RPM motors for the above configuration. I attempted to speed things up by using a 60-tooth drive gear and a 36-tooth driven gear—which is overdriven—but the torque was too weak, and the robot could barely move. (below is the only photo remaining of that drivetrain)

This is the only photo I got (for now)
Could you provide helpful resources or advice on creating a competition-ready drivetrain for this year's competition?