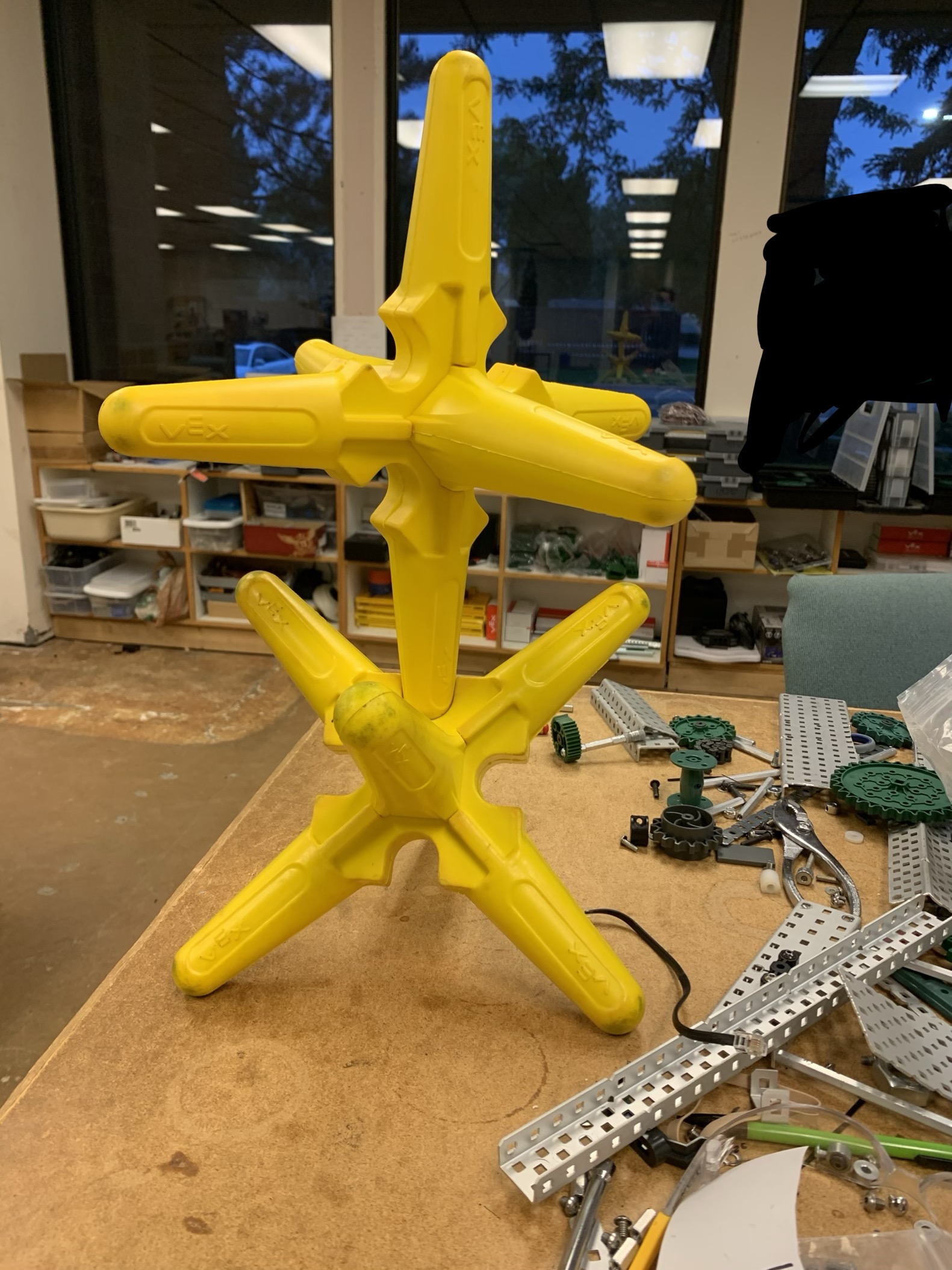 I think my teammate is broken, he stacked these with no issues (not built by the robot, but by him)
So… you're asking how you can fix it through programming?
No their teammate needs a rebuild
since when did being able to do cool random stuff warrant a rebuild? don't you want to stack like that?
but teammates should be helping with developing the robot… not wasting time stacking random game elements…
ah ok then I need a rebuild too, any recommendations on repair shops?
wak
The hek is that possible majic
I worded this terribly. Allow me to explain what I was originally trying to say. When my programmer was bored (my other teammate and I were building) he stacked the balls and jacks.
Aren't the 'jacks' the stars from starstruck?
@Becca1826Z, I could vouch that your teammate is truly advanced.
Not only they are developing their fine motor skills, necessary for top notch driving, but … practicing certain Force-based rituals could result in creation of a psychic connection between Jedi driver and Force-sensitive game objects. [1]
It is a well known and respected tradition among the members of VRC Jedi Order.
It's a normal part of the training…
They are! They were laying around the shop and as a joke I asked him to try and stack them. I wasn't disappointed
Stacks? oh please

That was so beautiful to see in person.
It took a second for that to all fall. Then the team went into panic mode
The best stacks are the seemingly impossible ones.
Picture says it all. They stacked. Stack fell and their faces were shocked. I might find a picture of their faces